Thursday, March 17, 2022 | 3:00 PM – 4:30 PM EDT
AOAC Arab Section: Supporting Enhanced Food and Feed Testing in the Arab Region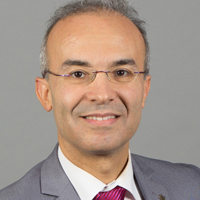 Speaker: Dr. Samuel Godefroy
Samuel Godefroy is the former Director General of Health Canada's Food Directorate, Canada's Food Standard Setting body and a former Vice Chair of the FAO/WHO Codex Alimentarius Commission. Samuel is currently Full Professor of Food Risk Analysis and Regulatory Policies in the Department of Food Science, Faculty of Agriculture and Food Sciences, Université Laval, Québec, QC, Canada and is leading the development of a Food Risk Analysis and Regulatory Excellence Platform (FRAREP), hosted by the Institute of Nutrition and Functional Foods (INAF) of Université Laval.
Prof. Godefroy currently serves as a senior food science and regulatory expert on a number of advisory bodies and committees domestically and internationally, including on the International Advisory Committee of the China Centre for Food Safety Risk Assessment (CFSA). Prof. Godefroy also serves as a strategic and operational advisor to international food safety capacity building initiatives focused on regulatory enhancement, implemented by the United Nations Industrial Development Organization (UNIDO) and the Food and Agriculture Organization of the United Nations (FAO).
Prof. Godefroy is the founder and the current president of the Global Food Regulatory Science Society, a non-for-profit organization, aiming to promote food regulatory science disciplines at the international level.
Dr. Godefroy assumed senior food regulatory positions at the executive level with Health Canada for over 15 years.
AOAC Thailand Section: Engagement with Students and Industry in Thailand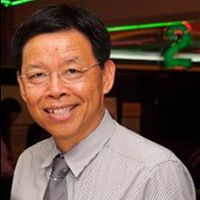 Speaker: Dr. Pravate Tuitemwong
Dr. Pravate Tuitemwong is an Associate Professor in Food Science at King Mongkut's University Thonburi. He is interested and does most of his research in Microbial Food Safety and Rapid Detection in Microbiology. He served as Director of Food Safety Center and Deputy Director of Academics for the Institute for Scientific and Technological Research and Services (ISTRS), which provide directed and contract research services, training, consulting, testing, and certification services to Thailand and regional industries.
Dr Tuitemwong also served as the president of the AOAC Thailand Section during 2013-2016. He has been active in Microbial Food Safety Management and Control for more than 25 years. His industry experience in consulting, auditing, and doing research to solve industry problems made him the speaker/researcher in this field and also practitioner in this regard. He has more than 70 publications in local and regional journals and conferences, and more than 40 international research papers in food microbiology, food safety management, and controls. He completed his BS and MS in Microbiology from Kasetsart University and worked for noodles, brewing, and chicken meat production companies for several years. He received his PhD degree in Food Science from Kansas State University, Manhattan, Kansas, USA. Dr. Tuitemwong currently serves as a board member of the AOAC Southeast Asia Section (Singapore) and the President of AOAC Thailand Section.