Director, 2023 – 2024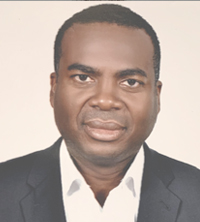 Owen Fraser, Ph.D. is a Senior Specialist at Nestlé Institute of Food Safety and Analytical Sciences in Switzerland, where he works on regulatory and scientific affairs and supports scientific managers in proactively engaging regulatory authorities globally. Previously, Owen was Head of Nestlé Quality Assurance Centre in Abidjan, Côte D'Ivoire; other roles at that organization have included Project Manager, Quality Assurance & Scientific Support Manager, and R & D specialist. Owen received a Ph.D. in Biological Sciences from the University of Westminster/ Imperial College/ St George's University of London, United Kingdom.
As President of the AOAC INTERNATIONAL Sub-Saharan Africa Section, Owen has initiated and led the creation of a voluntary multi-stakeholder non-profit organization contributing to the development of analytical standards and improving the quality of analytical results and testing in Sub-Saharan Africa. This work is supported by several organizations, notably regulatory authorities (local, regional and international), manufacturing industries, contract research organizations and academic institutions.