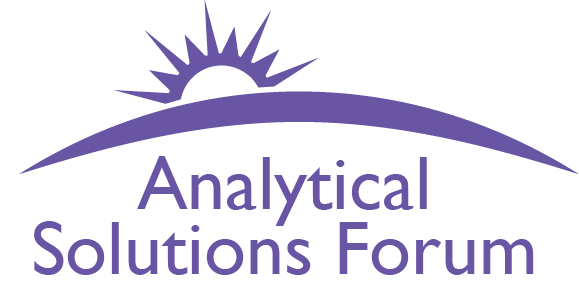 The Analytical Solutions Forum (ASF), "Horizon – Scanning and Integrated Stakeholder Programs," serves as an informative, horizon-scanning resource for AOAC's broad base of stakeholders. The ASF introduces emerging challenges that will impact food safety, food defense, and food security, as well as potential barriers to international trade.
The main Forum sessions will be held during the 2022 AOAC Annual Meeting & Exposition, August 26 – September 1, 2022 in Scottsdale, Arizona.
Sessions
Friday, August 26, 2022
Friday, August 26, 2022, 8:30 AM – 10:30 AM
Analytical Solutions Forum (ASF) Part 1: Plenary Roundtable/Townhall, New Food and Environmental Safety Challenges Impacting the Global Food Chain
Moderator: Dr. John Szpylka, Manager, R&D, Food Safety Net Services, President-Elect, AOAC INTERNATIONAL
Abstract
This year's ASF plenary session will be a combination roundtable-townhall format that will focus on new food and environmental safety challenges and pending regulations on the horizon that will impact global trade and public health. The session will also emphasize the importance of internationally recognized method performance standards and the need for compendial methods to assure data confidence from testing along the food chain.
Topic
Speaker(s)
Analytical Solutions Forum (ASF) Part 1: Plenary Roundtable/Townhall
New Food and Environmental Safety Challenges Impacting the Global Food Chain
Dr. William Shaw, Executive Associate for Laboratory Services, Office of Public Health Science (OPHS), Food Safety Inspection Service (FSIS), U.S. Department of Agriculture (USDA)

Dr. Robert Tauxe, Director, Division of Foodborne, Waterborne, and Environmental Disease National Center for Emerging and Zoonotic Infectious Diseases (NCEZID), U.S. Centers for Disease Control and Prevention (US CDC)

Ms. Tran Tang, Assistant Director, Imported Food Section, Department of Agriculture, Water and Environment (Australia)

Mr. Jesús Rafael Avila Julio, Head, Department of Good Agricultural Practices, Senasica (Mexico)

Dr. Francesco Branca, Director, Department of Nutrition and Food Safety, World Health Organization (WHO)
In-person or Zoom meeting available on-demand at 9:00 AM ET on Wednesday, August 31.
---
Friday, August 26, 2022, 10:30 AM – 12:00 PM
| Topic | Speaker(s) |
| --- | --- |
| Analytical Solutions Forum (ASF), Part 2: ASF-Steering Committee Roundtable | |
---
Friday, August 26, 2022, 3:00 PM – 5:00 PM
| Topic | Speaker(s) |
| --- | --- |
| Trans-Fatty Acids in Foods: Testing Needs to Meet New Global Standards | |
---
Sunday, August 28, 2022, 12:00 PM – 2:00 PM
Novel Remote Sensing Technologies and Detection Applications to Monitor Marine Biotoxins
Abstract
Some species of algae produce toxins that are harmful to ecosystems and organisms. These algal toxins impact humans through contamination of seafood products when the toxins move through the food web. A variety of regulatory mechanisms protect consumers from the deleterious effects of these toxins. Key to this protection is the availability of validated testing methods. Testing methods that are accepted and applied in seafood commerce have been shown to successfully protect consumers from toxins in commercial harvests. Algal toxin testing is generally comprised of biological, biochemical, and chemical based tests. While each of these categories of test type have advantages and disadvantages, this toolbox of available methods allows resource managers to meet the challenge of keeping consumers safe from algal toxin contaminated food.
DNA barcoding methods are a versatile tool for genetic-based monitoring and surveillance of wildlife and animal products; however, they are also limited by requiring individual tissue samples from the target specimens which may not always be possible to obtain. The emerging field of environmental DNA (eDNA) metabarcoding circumvents this limitation of direct tissue sampling by indirectly scanning biodiversity from DNA and metabolic waste left behind in the environment by organisms. Demonstrated here is recent research that has illustrated the capacity and promise of eDNA methods in fisheries and wildlife monitoring and surveillance. Further described is a mobile eDNA lab kit – a fully-battery powered system that fits into two large suitcases and can rapidly profile species composition in as little as 10 hours. Lastly, current eDNA methods that may be expanded for the detection of algal toxin species in aquatic environments is discussed.
In-person or Zoom meeting available on-demand at 9:00 AM ET on Wednesday, August 31.
---
ASF Speakers
Dr. Tod Leighfield is a chemist at NOAA National Ocean Service's Hollings Marine Laboratory. He develops and applies detection products that empower communities to effectively monitor toxins produced during harmful algal blooms. He has developed detection techniques for algal toxins and has conducted toxicological investigations for a variety of biotoxins. He has assisted in the development of environmental monitoring programs for harmful algae and their toxins around the world.
Dr. Demian Willette is an assistant professor in the Biology Department at Loyola Marymount University (LMU). His teaching and research are in Applied Ecology – the field of taking science from the bench-top to the real world to solve ecological challenges. Dr. Willette has his bachelor's and master's degrees in Biology from Iowa State University and Cal State LA, respectively, and his Ph.D. in Environmental Health Science from UCLA. He also did two post-docs in genetics and fisheries in Southeast Asia. He has taught and conducted research in 13 countries and published over 40 peer-reviewed scientific papers. He is a Fulbright scholar and an APEC ASPIRE Prize nominee, and his research has been featured by the LA Times, BBC, CNN, Fox News, and NPR, among others.