Official Methods Board Member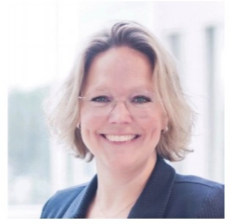 Martine van Gool is Principal Scientist in the field of analytical chemistry at FrieslandCampina R&D, based in Wageningen, The Netherlands. She is a leading authority in the field of analytical chemistry with specific expertise in the analysis of (complex) carbohydrates and dairy proteins. Her knowledge-based support provides input for high impact advice, steers product and process development, and enables achievement of long-term strategic goals within the business. She is closely connected to the Quality Laboratory of FrieslandCampina to drive alignment of analytical methods with business needs.
She is an active member of AOAC international since 2015 and specifically within the AOAC Stakeholder Panel for Infant Formula and Adult Nutritionals (SPIFAN). Since 2019 she has served as chair for the Working Group on lactoferrin and in 2021 she was appointed as co-chair of the Working Group on sn-2 position of fatty acids in triacylglycerols. She serves in several Expert Review Panels with specific focus on analytical methods for (complex) carbohydrates and proteins and she collaborates globally to strive for harmonized methods in this area. In 2020-2021 she led the process for revising the Single Laboratory Validation guidelines for SPIFAN (AOAC Appendix L).
Martine obtained a master's degree in Food Technology and completed her PhD thesis in 2012 at The Laboratory of Food Chemistry (Wageningen University, The Netherlands). She began her professional career in Cargill R&D (Cocoa & Chocolate division), followed by a career as Analytical Chemistry Researcher at FrieslandCampina in 2015.