April 21, 2021
On demand coming soon.
4-hour online class
AOAC INTERNATIONAL Members: USD $316.00
Non-Members: USD $395.00
Overview
Laboratory accreditation to ISO/IEC 17025 represents an international gold standard for laboratory quality assurance. The standard applies to many types of laboratories such as calibration, textile, feed, food, petroleum, metals, and even cannabis. Many cannabis regulatory bodies now require cannabis testing laboratories to be accredited to ISO/IEC 17025 and expect that accreditation will ensure appropriate and competent testing. This session will provide a broad overview of the ISO/IEC 17025:2017 standard and will highlight common obstacles and difficulties the cannabis laboratory will need to consider in their quality management systems.
Presenters
The course will be led by Susan Audino, PhD – S.A. Audino & Associates, Consultant
Target Audience
Cannabis Laboratory Regulatory Bodies
Cannabis Laboratory Owners
Laboratory Personnel Seeking Broad Understanding of ISO/IEC 17025
Course Content
Brief History and Applicability of ISO
Overview and Intent of 17025:2017
Intent and Requirements of each section

General Requirements
Structural Requirements
Resource Requirements
Process Requirements
Management System Requirements

Challenges Specific to Cannabis Labs

Proficiency Testing
Standard Test Methods
Matrix-matched Reference Materials

Accreditation Process
Limitations and Misconceptions of ISO/IEC 17025
Live Questions and Answers
Key Learning Concepts
Upon conclusion of this training session, participants will:
Understand the basic intent of ISO/IEC 17025
Understand the difference between certification and accreditation
Know the minimal compliance requirements of ISO/IEC 17025
Know pathway toward accreditation
Be aware of challenges and risks associated with testing cannabis
Be aware of expectations and limitations of accredited laboratories
Deliverables
Slide Deck (electronic)
Applicable References and Resources
Certificate of Attendance
Code for Discount Public Class by A2LA WorkPlace Training
---
About the Presenter
Susan Audino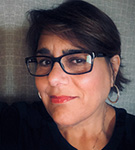 Dr. Susan Audino is a chemist/chemometrician and independent consultant to chemical and biological laboratories. As a contractor for Accreditation Bodies, Dr. Audino assesses laboratories to and is an instructor for multiple ISO/IEC standards including ISO 17025. In addition to serving as science advisor to the AOAC International Cannabis Analytical Science Program (CASP), she was a contributing member of the NCIA Guide for Laboratory Testing, is a faculty member of Teachable Medicine, Board Member of Hood College, Board Member of The Center for Research on Environmental Medicine, advisor to Emerald Scientific, board member of cannabis/hemp testing laboratories, and has been an invited speaker at many domestic and international scientific conferences. Dr. Audino is principal at S. Audino & Associates, LLC, principal at RWD, LLC, principal at Executive Quality Management, LLC, has several patents pending, and is a contributing author to Cannabis Laboratory Fundamentals to by published by Springer-Nature.