There has been recent media interest regarding toxic elements found in baby food products sold within the US. This webinar discusses the background of this issue, including how toxic elements enter baby food, the associated health risks, and the techniques used to characterize them. It also discusses how laboratories can analyze these sample types for the low level of elemental contaminants, and what reference materials are available to analysts to help with method validation.
Originally held December 9, 2021, this webinar was facilitated by Dr. Eve Kroukamp (PerkinElmer, Inc.) and Dr. Kevin Kubachka (US FDA), who introduced the topics and provide background information. Dr. Patrick Gray (US FDA) discussed the FDA's Closer to Zero plan and related methodology to measure low levels of elemental contaminants within baby food. Dr. Laura Wood (NIST) and Dr. Zoltán Mester (CNRC) then discussed the reference materials that their respective metrological institutions provide to aid method development and validation.
AOAC INTERNATIONAL Members: USD $40.00
Non-Members: USD $50.00
Speakers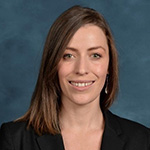 Dr. Eve Kroukamp is the Product Manager for ICP-MS at PerkinElmer Inc. with experience in product management, commercialization, applications and marketing. She holds a PhD in Analytical Chemistry and an Msc in Zoology having specialized in Ecotoxicology. Eve is the current co-chairperson for the international AOAC Metals Group, a national committee member of CSASS, having been elected to these roles in 2019 and 2020 respectively. She is also the Chairperson of the DEI Womens Group at PerkinElmer Inc. Eve has published works on biomonitoring, environmental toxicants, toxicants in food, analytical method development, analytical instrumentation and environmental impact assessments.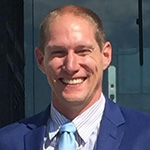 Dr. Kevin Kubachka received his B.S. degree in forensic chemistry from the Eastern Kentucky University in 2003. He continued his education at the University of Cincinnati, where he received his Ph.D. in chemistry (area of analytical chemistry) in 2007. Following graduate school, he was a federal post-doctoral researcher at the USEPA. After 16 months at the USEPA, he joined FDA's Forensic Chemistry Center (FCC) as a chemist, where he has worked since September of 2008.
At the FCC, Dr. Kubachka focuses on elemental speciation and isotope ratio mass spectrometry (IRMS). His primary area of expertise is elemental analysis, with emphasis on elemental speciation of arsenic using liquid chromatography interfaced with inductively coupled plasma mass spectrometry (LC-ICP-MS). He has published several peer-reviewed journal articles and has given numerous invited presentations on these topics. Dr. Kubachka has been an instructor and course organizer for several FDA training courses. He is currently an AOAC Metals group co-chair and chair of the Metals Expert Review Panel.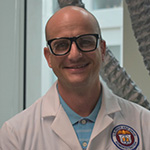 Patrick J. Gray, PhD is a research chemist at the Center for Food Safety and Applied Nutrition, US FDA. His responsibilities include elemental analysis method development and validation, post-market surveillance studies, designs and instructs training courses to FDA and state chemists, and serves as a FDA subject matter expert on elemental analysis in foods. He is the author of FDA's primary method for measuring toxic elements, FDA EAM method 4.7 and has authored more than 20 publications.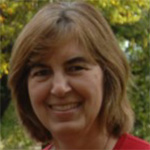 Dr. Laura Wood is a Program Coordinator for both the food and the dietary supplements SRM programs at National Institute of Standards and Technology (NIST). Currently Laura is working on measurements for development of toxic elements in cannabis reference materials. She is also a member of the Food Safety Working Group focusing on the measurement of toxic elements in foods and dietary supplements reference materials.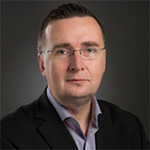 Dr. Zoltán Mester is heading the CRM development activities for inorganic and stable isotope applications at NRC Canada. His research interest encompasses analytical mass spectrometry, sampling, sample preparation and sample introduction and trace element speciation. He is currently serving as the President of the Analytical Chemistry Division of IUPAC. He also represents Canada at the Consultative Committee for Amount of Substance which is responsible for the upkeep of the chemists' SI unit, the mole. He has published over 230 peer reviewed papers, three book chapters, and edited a book on sample preparation. His papers have been cited over 8,000 times.