In this free 90-minute webinar, subject matter experts share insights into regulating heavy metals in cannabis, heavy metal analysis, validation of various metals by microwave digestion and ICP-MS analysis, and perspectives on adding heavy metals to a compliance testing lab. Originally aired February 24, 2021.
Who Should Attend?
Key laboratory personnel responsible for method development and method validation.
What Can You Expect to Get Out of This Webinar?
Participants will be able to identify inherent regulatory and analytical challenges of evaluating chemical contaminants, in particular heavy metal contaminants, within cannabis and cannabis-derived products.
Course Content
Regulating Heavy Metals in Cannabis: What We Can Learn From Pharma
Robert Thomas, Scientific Solutions
The lack of federal oversight with regard to medicinal cannabis and hemp products in the US has meant that it has been left to the individual states to regulate its use. Medical marijuana is legal in 36 states, while 14 states allow its use for adult recreational consumption. The sale of these products is strictly regulated by their THC and CBD content, depending on their use. However, it's also critical to monitor levels of contaminants such heavy metals, as the cannabis plant is known to be a hyper-accumulator of heavy metals in the grow medium and soil. Unfortunately, there are many inconsistencies with heavy metal limits in different states where medical cannabis is legal. Some states define four heavy metals while others specify up to eight. Some are based on limits directly in the cannabis, while others are based on consumption per day. Others take into consideration the body weight of the consumer, while some states do not even have heavy metal limits. So clearly there is a need for consistency across state lines, in order that consumers know they are using products which are safe to use. This presentation will take a closer look at how the pharmaceutical industry changed its 100-year-old sulfide precipitation test for a small group of heavy metals, to finally arrive at a list of 24 elemental impurities using plasma spectrochemical techniques. The cannabis industry can learn a great deal from this process to not only understand the many potential sources of heavy metal contamination, but also how the final cannabis products can be contaminated by the manufacturing equipment, the extraction process and the delivery systems used
Heavy Metal Analysis in Cannabis and Hemp Flower and Derived Products; A Canadian Perspective
Kaveh Kahen, CEO of the Advion Interchim Scientific and Chairman and CEO of Sigma Analytical Services
An overview of the Canadian and international heavy metal cannabis testing landscape will be presented.
Validation of Various Metals in Cannabis and Cannabis-Derived Products by Microwave Digestion and ICP-MS Analysis
Aaron Hineman, Inorganic Product Line Leader, Americas, PerkinElmer
Developing and validating a standardized microwave digestion and ICP-MS method for the determination of various metals in a variety of cannabis and cannabis-derived products has special considerations associated with it. This talk will present how a single method workflow has been developed and validated per AOAC SMPR® and USP <233> requirements. Data will be presented to show the quantitation limits, repeatability, reproducibility, and accuracy. References will show that having a validated method for the cannabis testing industry is key in ensuring the highest quality of cannabis reaches the patient. In addition, the influences of the various cannabis sample types tested will be discussed, and details specified on how to handle flower, concentrates, and edibles.
Perspective of a Compliance Testing Laboratory Adding Heavy Metals Analysis
Ben Armstrong, Ph.D, Lab Director, Juniper Analytics, LLC
Beyond just the instrumentation, consideration needs to be taken for the space requirement, inorganic waste stream, and personnel needed to add heavy metal testing to your compliance laboratory offering. This talk will highlight the steps and considerations needed from the perspective of a compliance testing laboratory adding heavy metals analysis.
---
About the Presenters
Robert J. Thomas
Scientific Solutions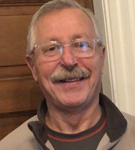 Robert (Rob) Thomas is the principal of Scientific Solutions, a consulting company that serves the educational needs of the trace ele­ment user community. He has worked in the field of atomic and mass spectroscopy for more than 45 years, including 24 years for a manufacturer of atomic spectroscopic instrumentation. He has served on the American Chemical Society (ACS) Committee on Analytical Reagents (CAR) for the past 20 years as leader of the plasma spectrochemistry, heavy metals task force, where he has worked very closely with the United States Pharmacopeia (USP) to align ACS heavy metal testing procedures with pharmaceutical guidelines.
Rob has written over 100 technical publications, including a 15-part tutorial series on ICP-MS. He is also the editor and frequent contributor of the Atomic Perspectives column in Spectroscopy magazine. In addition, he has authored five textbooks on the fundamental principles and applications of ICP-MS. His most recent book, published in October 2020, focuses on the measurement of heavy metal contaminants in cannabis and hemp. Rob has an advanced degree in analytical chemistry from the University of Wales, UK, and is also a Fellow of the Royal Society of Chemistry (FRSC) and a Chartered Chemist (CChem).
Kaveh Kahen, Ph.D.
CEO of Advion Interchim Scientific and Chairman and CEO of Sigma Analytical Services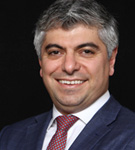 Dr. Kaveh Kahen is the CEO of the Advion Interchim Scientific and also the Chairman and CEO of Sigma Analytical Services. Dr. Kahen has more than 20 years of global experience delivering profitable growth in highly competitive life sciences, analytical testing, and analytical instrumentation markets. Prior to joining Advion, Dr. Kahen held various R&D and business leadership positions at AB SCIEX, PerkinElmer, and more recently was the co-founder and CEO of Sigma Analytical Services, Canada's premier medical cannabis testing and consulting company.
Dr. Kahen received his Ph.D. in the field of analytical chemistry from The George Washington University. He then joined AB SCIEX and was responsible for design and development of novel technologies and instrument platforms including the NexION™ 300 ICP-MS, which was acquired and introduced by PerkinElmer in 2010. At PerkinElmer, he became the head of Global R&D, managing early-stage innovation projects for all analytical platforms. Subsequently, Dr. Kahen was appointed as the Global General Manager of the Mass Spectrometry business unit where he was responsible for several successful M&As and the introduction of new LC-MS/MS and ICP-MS platforms and the company's successful entry into the Chinese mass spectrometry market.​
Aaron Hineman
PerkinElmer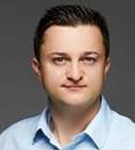 Aaron Hineman is the Inorganic Product Line Leader for the Americas at PerkinElmer. Prior to this position, he was a Senior Field Application Scientist. Aaron has a strong background in inorganic analytical chemistry including demonstrated hands-on expertise in state of the art ICP-MS and ICP-OES instrumentation, hyphenated speciation using chromatography coupled to ICP-MS, working in 21 CFR Part 11 compliant laboratories for elemental impurity analysis, and various microwave, acid and fusion sample preparation techniques. Prior to joining PerkinElmer, he spent 10 years in environmental and geochemical laboratories developing analytical methodology and laboratory systems. His interests outside of work include snowboarding/skiing, obstacle races, biking, and running.
Ben Armstrong, Ph.D.
Juniper Analytics, LLC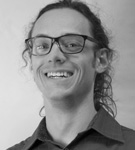 Dr. Ben Armstrong earned his graduate degree in chemistry and has worked as an analytical chemist in the cannabis industry for the last four years. He is currently the Laboratory Director for Juniper Analytics, an accredited compliance testing laboratory located in Bend, Oregon. Through developing methods for the cannabis industry from the ground up and applying them to a wide variety of sample types, he provides a unique perspective to tackling cannabis analytics. He has worked in collaboration with PerkinElmer to develop pesticide residue methods to meet the regulatory limits for testing flower and cannabis extracts in Oregon, California, and Canada. He currently serves on the Oregon Cannabis Commission Research and Leadership Subcommittee.