Starting a cannabis testing laboratory is a complex endeavor with many aspects to consider. In this free 90-minute webinar, subject matter experts share their insights on setting realistic timelines, building a technical development plan, and navigating laboratory accreditation. Originally aired February 23, 2021.
Who Should Attend?
Key laboratory personnel, new laboratory owners, and laboratory investors
What Can You Expect to Get Out of This Webinar?
Participants will be able to identify key elements that are required to build a quality-driven laboratory foundation.
Course Content
Setting Realistic Timelines for Starting up a Lab
Katherine M. Evans, Ph.D., Longboard Scientific Consulting Corporation
Starting a cannabis testing laboratory is a complex endeavor with many aspects to consider – between capital investment, business and marketing plan(s), building location/construction/utilities, regulatory licensing city/state and ever changing testing regulations it is helpful to have a plan of action with realistic timelines before the doors are open for business. The goal of this discussion is to introduce some of the considerations and how to navigate the complexities without being completely blindsided, educating oneself to this process will ensure overall success.
Considerations for Building a Technical Development Plan
There are different strategies that can be used when establishing testing methods for a new lab. Early planning must consider regulations, business goals and resources and their direct impact to lab work planning. Key considerations will be introduced to help new labs plan their validation and testing program.
Navigating Laboratory Accreditation
Susan Audino, PhD, S. Audino & Associates, LLC
Laboratory accreditation to ISO/IEC 17025 has moved beyond a recommended process and more into a requirement by cannabis regulatory bodies. The standard itself serves as the foundation for a quality management system that covers both quality assurance and quality control and has been implemented by thousands of laboratories around the globe. Different from "certification", the process toward and attainment of accreditation is acknowledgement that the laboratory is technically competent to perform a specified scope of work. Establishing the quality basis of all laboratory activities is neither easy nor cost-free, yet the reward is defensible data. The discussion here will identify the fundamental structure and process of accreditation.
About the Presenters
Katherine M. Evans, Ph.D.
Longboard Scientific Consulting Corporation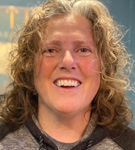 Kate Evans, Ph.D. is principal and owner of Longboard Scientific Consulting Corporation based out of Colorado Springs, CO. Her current projects include helping third party laboratory startups, including assistance with licensing, regulatory compliance, laboratory design, and workflow optimization. She also supports existing testing laboratories with sample preparation, methods development, validation, and training of staff and ISO 17025 implementation. She recently obtained lead assessor certification with ANAB. In addition to being an active member of AOAC CASP, she also co-chairs Colorado's Science & Policy Workgroup Testing Subcommittee.
Julie Kowalski
jkSS LLC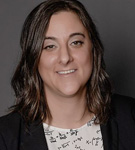 Julie Kowalski is a technical consultant primarily serving the cannabis and hemp testing market. She earned her graduate degree in Analytical Chemistry from Pennsylvania State University. Her professional experience includes troubleshooting, method development, and validation for GC, GC-MS, LC, and LC-MS/MS, in addition to pesticide residue analysis and chromatography method development. She has previously served as the President of the North American Chemical Residue Workshop, served on AOAC Expert Review Panels and the Cannabis Scientific Task Force for Washington State, and is currently chairing the AOAC CASP Chemical Contaminants Working Group.
Susan Audino
Audino & Associates LLC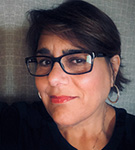 Dr. Susan Audino is a chemist/chemometrician and independent consultant to chemical and biological laboratories. As a contractor for Accreditation Bodies, Dr. Audino assesses laboratories to and is an instructor for multiple ISO/IEC standards including ISO 17025. In addition to serving as science advisor to the AOAC International Cannabis Analytical Science Program (CASP), she was a contributing member of the NCIA Guide for Laboratory Testing, is a faculty member of Teachable Medicine, Board Member of Hood College, Board Member of The Center for Research on Environmental Medicine, advisor to Emerald Scientific, board member of cannabis/hemp testing laboratories, and has been an invited speaker at many domestic and international scientific conferences. Dr. Audino is principal at S. Audino & Associates, LLC, principal at RWD, LLC, principal at Executive Quality Management, LLC, has several patents pending, and is a contributing author to Cannabis Laboratory Fundamentals to by published by Springer-Nature.