Increasingly, women are obtaining executive leadership roles, and in some cases, women are already more educated, getting higher pay, and leading world-changing organizations and initiatives than men. However, research still shows that as a society we still have long way to go to achieve equity for women at every level of their career.
As our industry grows and evolves, so does our responsibility to cultivate a culture in which women in the science of food safety and public health increase their impact as they advance professionally. In this 90-minute webinar, we discuss the challenges women in science face in their careers and how we can all inspire, empower, support, and mentor women within our organizations. Originally aired May 6, 2021.
AOAC INTERNATIONAL Members: USD $79.00
Non-Members: USD $99.00
Moderators
Monica Mehta – Vice President of Talent Management and HR Integration at Ultimus Funds Solutions
Erin Crowley – President, AOAC International and Chief Scientific Officer, Q Laboratories
Panelists
---
About the presenters
Monica Mehta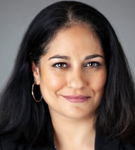 Monica Mehta is the Vice President of Talent Management and HR Integration at Ultimus Funds Solutions located in Cincinnati, Ohio. She has over 20 years of Human Resources experience in the food, flavor, medical devices and financial services industries and over 10 years working with global teams. In her role as HR Director at Givaudan Flavors, she partnered with the Global Science and Technology and Regional Application teams comprised of flavor and application chemists. She has experience in both the development and participation of Women's leadership programs throughout her career. In addition to her current role, she facilitates training for senior leaders in the areas of Talent Strategy and Management for Gilman Associates. Monica earned a B.A from Miami University and Master's in Human Resources and Labor Relations from The Ohio State University.
Erin Crowley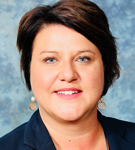 Erin Crowley is the Chief Scientific Officer at Q Laboratories, Inc in Cincinnati, Ohio.  Prior to this, she was the Microbiology Research and Development Supervisor at Q Laboratories, Inc. in Cincinnati, Ohio since 2006. For the past 14 years, Erin and her R&D team have served as an independent third-party laboratory with a primary focus on providing high quality method validation for microbiological rapid detection methods. These validations include Independent laboratory evaluations for pathogen detection, qualitative methods and confirmatory biochemical assays for AOAC Official Methods of Analysis, AOAC Research Institute Performance Tested Methods Program, MicroVal and AFNOR NF Certification Programs. Erin frequently presents technical symposia globally on Method Validation, Harmonization and ISO 17025 Accreditation often representing the perspective of the third-party laboratory. In addition to being an active member of the International Association of Food Protection (IAFP) and AOAC, Erin currently serves as President of the AOAC International Board of Directors, Past-Chair of the AOAC Official Methods Board, a member of the MicroVal Technical Committee (MVTC), ISO TC34/SC9/WG 3 Committee on Method Validation and the JIFSAN Advisory Council. Erin earned a B.S. from the University of Cincinnati and an M.A. from Tufts University.
Susan Audino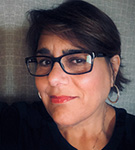 Dr. Susan Audino is a chemist/chemometrician and independent consultant to chemical and biological laboratories. As a contractor for Accreditation Bodies, Dr. Audino assesses laboratories to and is an instructor for multiple ISO/IEC standards including ISO 17025. In addition to serving as science advisor to the AOAC International Cannabis Analytical Science Program (CASP), she was a contributing member of the NCIA Guide for Laboratory Testing, is a faculty member of Teachable Medicine, Board Member of Hood College, Board Member of The Center for Research on Environmental Medicine, advisor to Emerald Scientific, board member of cannabis/hemp testing laboratories, and has been an invited speaker at many domestic and international scientific conferences. Dr. Audino is principal at S. Audino & Associates, LLC, principal at RWD, LLC, principal at Executive Quality Management, LLC, has several patents pending, and is a contributing author to Cannabis Laboratory Fundamentals to by published by Springer-Nature.
DeAnn Benesh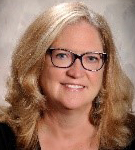 DeAnn Benesh is a Global Regulatory Affairs Manager in 3M Food Safety, where she provides leadership to global teams to engage in strategic local regulatory activities to drive recognition and acceptance of methods, and partners with government and non-government organizations in development of standards and methods.
DeAnn has 38 years of management and experience in analytical sciences, product development, technical service, microbiology, food safety and method validation within various Health Care businesses within 3M Company and at United Hospitals. She holds a Bachelor of Science degree in Medical Technology from the College of Pathology, University of Minnesota, Minneapolis, MN; a Mini-master's in International Business from the University of St. Thomas, St. Paul, MN; and a Certificate in International Food Law through Michigan State University, East Lansing, MI.
DeAnn is active in standards development within AOAC INTERNATIONAL (Past-President, Past-Chair of the  Research Institute, and an AOAC Fellow), and the International Organization for Standardization (ISO) where she is a Co-Project leader for the drafting of ISO 16140-3: Verification, within ISO TC34/SC9/WG3 on Methods.  She is a member of the MicroVal General Committee and is active in the International Food Protection Association Professional Development Groups (PDGs): Past Chair of Food Law PDG, and current Vice Chair of International Food Protection Issues PDG. She participates in the Codex Committee on Food Hygiene (CCFH) as a member of several INGOs. DeAnn has been lead author for a number of papers on methods, and over the last 3 decades has presented in every region of the globe on a variety of technical topics relating to methods, standards and regulations.
Julia Bramante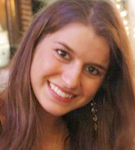 Julia Bramante is the Cannabis Reference Laboratory Manager and Lead Scientist at the Colorado Department of Public Health and Environment, in which the lab's primary focus is conducting in depth method development and validation studies for application to reference methods. Additionally, Julia is the Chair of the AOAC CASP Microbial Contaminants Working Group, Chair of the AOAC CASP Microbial Contaminants Expert Review Panel, and serves on the AOAC CASP Cannabinoids and Chemical Contaminants Expert Review Panels. She also serves as Chair of the Cannabis Chemistry Subdivision of the Division of Chemical Health and Safety of the American Chemical Society, a position she has held since January of 2019.
Nuri Gras Rebolledo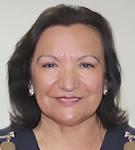 Nuri Gras has a degree in Chemistry from the University of Chile, a diploma in Innovation and Technological Management Business and a Master of Science in Food and Nutrition, mention Healthy Food of the Institute of Food and Nutrition (INTA)/University of Chile. She has held positions as scientist and as manager in government and private organizations. Her core expertise is Metrology in Chemistry applied to food analysis, developing Reference Materials and Proficiency Test Programs as scientist in the Chilean Nuclear Energy Commission, including training period in these topics in Israel, Finland, USA (NIST), Denmark, Germany, Belgium, IAEA, Vienna, Austria and others. She has served as expert in several countries in Latin America and the Caribbean, for the IAEA, FAO and PAHO as food safety and quality consultant for the region. She was the President of AOAC Latin America and Caribbean Section during two different periods and organized high-impact scientific events including the AOAC Latin American–Caribbean Section in 1999 and 2012.
In the private sector, she was the Manager of Innovation and Technology of Labser Lab, responsible for the implementation of the laboratory for pesticides residues in fruits and vegetables (HPLC and GC-MS/MS) and the laboratory for detection of dioxins in feeding stuff. Also, she was responsible for the automation of the Microbiology Laboratory.
Nuri is Lead Trainer for FSMA Regulations, Preventive Control in Human Food, Verification of Foreign Suppliers and Produce Safety since 2012. From March 2018, she was nominated by the President of Chile as the Executive Secretary of the Chilean Food Quality and Safety Agency, as the highest authority, for a second period. In this position she must represent Chile in different international forums and also is the President of the Chilean CODEX Committee. She also represents Chile in the GFSI International Forums, in IUPAC, APEC, and others. Also, in this position she is responsible for the National Scientific Network in Food Quality and Food Safety, the National Food Quality and Food Safety Laboratory System.
Melissa Phillips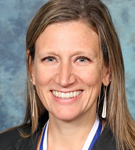 Melissa's interests are in the development of new analytical methods for the determination of marker compounds, vitamins, and contaminants in dietary supplements and foods, as well as improving the measurement capabilities of the dietary supplement and food communities. Melissa's employment at NIST began as a postdoctoral associate with the measurement of organic acids, anthocyanidins, and flavonols in a suite of Vaccinium berry SRMs (cranberry, blueberry, and bilberry). Melissa has also been heavily involved in the development of methods and measurement of water-soluble vitamins (B1, B2, B3, B5, B6, choline, and carnitine) in numerous food SRMs.  Melissa was a co-coordinator for the former Dietary Supplement Laboratory Quality Assurance Program (DSQAP) from 2009 to 2017.  She is currently a co-coordinator of the Health Assessment Measurements Quality Assurance Program (HAMQAP), the Cannabis Quality Assurance Program (CannaQAP), and the food and nutrition SRM program. From November 2016 through June 2017, Melissa was detailed to the Office of Reference Materials.  In 2018, Melissa began formulation of evolving efforts into a grassroots Food Safety Program within the Chemical Sciences Division, and chaired the NIST Food Safety Workshop in October 2019.
Winta Sintayehu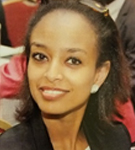 Mrs. Winta Sintayehu works for the African Union Commission as the Senior Program Officer for the Partnership for Aflatoxin Control in Africa (PACA). She leads PACA's work in West Africa, particularly in Nigeria, Senegal and The Gambia as well as the ECOWAS commission. She oversees the implementation of national and regional aflatoxin control strategies in the region. She is also involved in the development and implementation of the Africa Food Safety Index of the African Union Commission. Winta has a background in food defense/safety and international relations. She holds a Masters' Degree in Agricultural Biosecurity and Food Defense and another in International Relations: Human Security. Prior to joining PACA, she co-founded and worked in a nonprofit organization in policy and advocacy for education and educational benefits for immigrant families in the State of Nevada, USA. Winta also worked as a Graduate Teaching Assistant in the fields of international relations: human and ecological security, globalization and environmental policy at the University of Nevada, Las Vegas. Winta was also involved in projects such as Improving Productivity and Market Success of Ethiopian Farmers (IPMS), under the Ethiopian Ministry of Agriculture, to develop policy recommendations for effective and efficient information delivery to farmers in order to improve productivity and market success. She currently serves on the AOAC-SSA Executive Committee as the secretary.