An analytical science success story by Dr. Gilles Martin, Chairman of the Board and Chief Executive Officer of Eurofins Scientific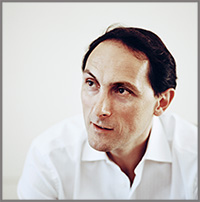 In 1987, Gilles Martin founded Eurofins Scientific, then a single laboratory with just four employees. Today, the Eurofins Scientific Group is a globally respected organization with 48,000+ staff across a network of more than 800 laboratories in over 50 countries, and offering a portfolio of over 200,000 analytical methods.
In his Keynote Address, Dr. Martin will share his perspective on the potential of testing for protecting the health of all and the environment, and what AOAC has meant to him from his early career to today; and highlight some opportunities the Testing field can open for scientists. As AOAC focuses the power of its experienced and dedicated members on mentorship to build the future of analytical science, Dr. Martin's vision can inspire the next generation of AOAC scientists and leaders.