Installation & Operational Qualification (Q2) Program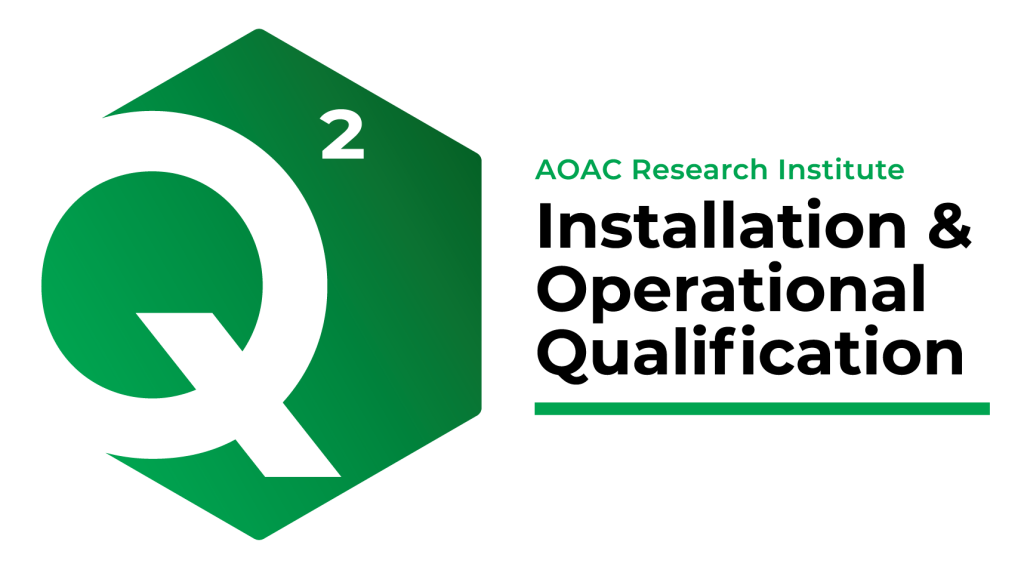 The Research Institute's Installation & Operational Qualification (Q2) Program is an AOAC expert reviewed pre-installation (Pre-IQ) and installation (IQ) parameter qualification, instrument operational (OQ) criteria qualification, initial familiarization training (FT) and preventative maintenance detail (PM) for instrument system checklists and user manuals. The program is based on GAMP-5 Engineering V-Model for Instrument Design Processes and System-Builds.
Q2 Certified Documents include Instrument User Manuals, ancillary documents and Pre-IQ, IQ, OQ, FT and PM Checklists.
Who Benefits?
Technology Providers; an added feature that gives your product a competitive edge and supports GMP and ISO 9001 accreditation
Laboratories—enhanced confidence in instrument installation and training worldwide; fewer performance issues; supports GLP and ISO 17025:2017 accreditation
Q2 Process
Step 1: Installation Qualification (Pre-IQ & IQ)
Documents the laboratory infrastructure required (Pre-IQ) for installation—aligns with TP specifications
Documents protocols, calibrations, performance standards used during instrument installation qualification (IQ) required
User/troubleshooting/maintenance manuals provided to laboratory; illustrations and part numbers as needed
Equipment maintenance, calibration schedules and procedures documented and provided to laboratory
Step 2: Operational Qualification (OQ)
Demonstrates instrument operates according to TP's specification parameters
Tests and evaluates performance of instrument components to confirm all operate as intended or designed at pre-set thresholds
PM parameters nested within OQ (mini-OQ)
Evaluates operational criteria to ensure instrument functions properly as designed and advertised
Step 3: Lab Familiarization Training (FT)
Ensures instrument operating procedures included in user manual or dedicated training manual(s)
TP onsite representative executes training according to checklist aligning with user manual or dedicated training manual(s)
Laboratory trainees sign and date their checklists upon completion of training.
Program Pricing
See the AOAC RI fee schedule.
For all questions, contact Nora Marshall, Senior Manager, AOAC Research Institute, at [email protected].