In this free 90-minute webinar, subject matter experts share insights into pesticide residue and mycotoxin method development, a US perspective on pesticide and mycotoxin testing, good manufacturing practices, and navigating the challenges of pesticide testing for various cannabis sample types. Originally aired February 26, 2021.
Who Should Attend?
Key laboratory personnel responsible for method development and method validation.
What Can You Expect to Get Out of This Webinar?
Participants will be able to identify inherent regulatory and analytical challenges of evaluating chemical contaminants within cannabis and cannabis-derived products.
Course Content
Pesticide Residues and Mycotoxins: Method Development & Validation Reality
Pesticide residue and mycotoxin testing is challenging but even more so when testing for the cannabis market. It is important to understand the basics of method development and validation needed to develop a robust trace level method. This overview will help labs understand the amount of work involved so that realistic resource planning and timelines can be developed.
Roadmap to Pesticide and Mycotoxin Testing: A US Perspective
Grace Bandong, Scientific Strategy Leader, Contaminants, Eurofins
Testing requirements for pesticide residues and mycotoxin in cannabis and cannabis derived products vary from state to state and can be confusing to manufacturers and producers. Questions on what residues to test and how to test them are the most often asked. The talk will address these questions and look at some approaches that can help build confidence in materials and products.
Good Manufacturing Practices (GMP) Regulations for Pesticides and Mycotoxins in Cannabis Products
Kaveh Kahen, CEO of the Advion Interchim Scientific and Chairman and CEO of Sigma Analytical Services
An overview of the Canadian and international heavy metal cannabis testing landscape will be presented.
Navigating the Challenges of Pesticide Testing for the Various Cannabis Sample Types
Ben Armstrong, Ph.D, Lab Director, Juniper Analytics, LLC
With the enormous variety of cannabis and hemp products requiring pesticide and mycotoxin testing come an array of challenges. From sample extraction methods to matrix suppression, this talk will provide an overview of these issues and strategies to mitigate them.
---
About the Presenters
Julie Kowalski
jkSS LLC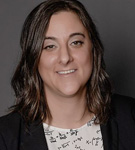 Julie Kowalski is a technical consultant primarily serving the cannabis and hemp testing market. She earned her graduate degree in Analytical Chemistry from Pennsylvania State University. Her professional experience includes troubleshooting, method development, and validation for GC, GC-MS, LC, and LC-MS/MS, in addition to pesticide residue analysis and chromatography method development. She has previously served as the President of the North American Chemical Residue Workshop, served on AOAC Expert Review Panels and the Cannabis Scientific Task Force for Washington State, and is currently chairing the AOAC CASP Chemical Contaminants Working Group.
Grace Bandong
Scientific Strategy Leader, Contaminants, Eurofins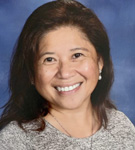 Grace Bandong is the Scientific Strategy Leader for Contaminants for Eurofins Food Integrity and Innovations. Grace has spent over 25 years in the food and supplement industry, specializing in contaminants analysis and risk assessments. Over the years, Grace has developed contaminant testing programs that support supplier verification for food manufacturers and recently, the hemp industry. Grace has developed a process for a hazards based chemical risk assessment of ingredients that has been used by companies to respond to global regulatory requirements. She is an expert chemical risk assessment in food.
Grace is an active member of AOAC and is currently on the Executive Board of the AOAC Pacific Southwest section. She is also on the Technical Committee of the US Hemp Authority.
Grace received her B.S. in Chemistry from the University of the Philippines and her M.S. in Chemistry from the University of Houston.
Kaveh Kahen, Ph.D.
CEO of Advion Interchim Scientific and Chairman and CEO of Sigma Analytical Services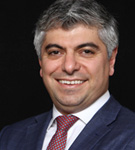 Dr. Kaveh Kahen is the CEO of the Advion Interchim Scientific and also the Chairman and CEO of Sigma Analytical Services. Dr. Kahen has more than 20 years of global experience delivering profitable growth in highly competitive life sciences, analytical testing, and analytical instrumentation markets. Prior to joining Advion, Dr. Kahen held various R&D and business leadership positions at AB SCIEX, PerkinElmer, and more recently was the co-founder and CEO of Sigma Analytical Services, Canada's premier medical cannabis testing and consulting company.
Dr. Kahen received his Ph.D. in the field of analytical chemistry from The George Washington University. He then joined AB SCIEX and was responsible for design and development of novel technologies and instrument platforms including the NexION™ 300 ICP-MS, which was acquired and introduced by PerkinElmer in 2010. At PerkinElmer, he became the head of Global R&D, managing early-stage innovation projects for all analytical platforms. Subsequently, Dr. Kahen was appointed as the Global General Manager of the Mass Spectrometry business unit where he was responsible for several successful M&As and the introduction of new LC-MS/MS and ICP-MS platforms and the company's successful entry into the Chinese mass spectrometry market.​
Ben Armstrong, Ph.D.
Juniper Analytics, LLC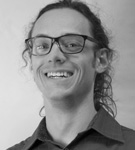 Dr. Ben Armstrong earned his graduate degree in chemistry and has worked as an analytical chemist in the cannabis industry for the last four years. He is currently the Laboratory Director for Juniper Analytics, an accredited compliance testing laboratory located in Bend, Oregon. Through developing methods for the cannabis industry from the ground up and applying them to a wide variety of sample types, he provides a unique perspective to tackling cannabis analytics. He has worked in collaboration with PerkinElmer to develop pesticide residue methods to meet the regulatory limits for testing flower and cannabis extracts in Oregon, California, and Canada. He currently serves on the Oregon Cannabis Commission Research and Leadership Subcommittee.