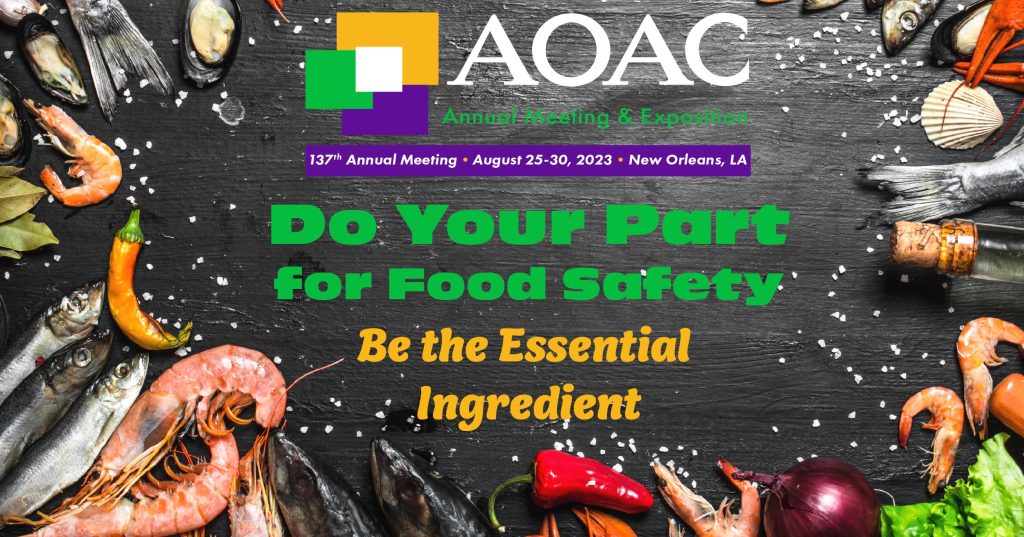 The AOAC INTERNATIONAL Annual Meeting: A Unique Analytical Science Opportunity
The 2023 AOAC INTERNATIONAL Annual Meeting & Exposition will be held from August 25 to 30, 2023, at the Marriott in New Orleans, Louisiana, USA.
The AOAC Annual Meeting & Exposition provides unparalleled professional development, networking, and collaboration in methods-based science.
Businesses: Meet scientific and regulatory experts and engage with new trends and standards.
Scientists: Build professional expertise and network with your community to share information and best practices.
Regulators: Leverage unprecedented opportunity for stakeholder collaboration on complex testing and analysis challenges, helping improve compliance and public safety.
Academia: Engage with colleagues – both students and faculty – at all career and research levels
Keep Pace with Innovation
Take advantage of emerging methods, best practices, and trending topics like food fraud and cannabis purity and potency.
Discover new technologies, from DNA authentication to genomic microbial identification.
Get professional insights from industry insiders through the AOAC Spotlight.
Experience the AOAC Analytical Solutions Forum
This multi-faceted "idea incubator" focuses on regulatory changes and emerging food safety issues. A plenary and two breakout sessions feature thought-provoking ideas to identify and meet analytical needs—before public health emergencies arise.
Keynote Speaker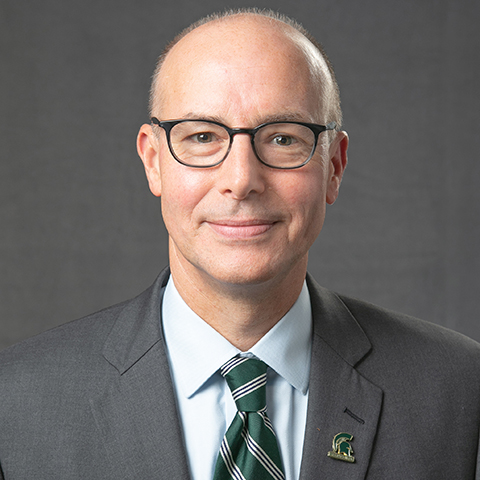 Dr. John W. Spink, PhD, Director and Lead Instructor for the Food Fraud Prevention Academy, will be the keynote speaker for the 2023 AOAC INTERNATIONAL Annual Meeting & Exposition. He is an Assistant Professor (fixed-term) in the Department of Supply Chain Management (SCM) in the Eli Broad College of Business at Michigan State University (MSU). His SCM responsibilities include undergraduate teaching of "Introduction to Supply Chain Management" and "Introduction to Procurement." Since 2019 his responsibilities include redesigning and teaching the introduction course that is required for all MSU business college undergraduate students across all business disciplines. His food fraud prevention research focus is on policy and strategy to understand and prevent these supply chain disruptions and to implement procurement best practices. More recently his teaching and research has expanded to this emerging area of supply chain disruption management and procurement best practices.
From 2005 to 2019 he developed and taught graduate courses including Packaging for Food Safety, Anti-Counterfeiting and Product Protection (Food Fraud), and Quantifying Food Risk. He is widely published in leading academic journals including "Defining the Public Health Threat of Food Fraud" (recognized as the first academic definition of the term); "Defining the Types of Counterfeiters, Counterfeiting, and Offender Organizations;" "Introduction of the Food Fraud Initial Screening Method (FFIS)." His 2019 publication Food Fraud Prevention was the first textbook on the topic.  
His leadership positions include product fraud related activities with ISO 22000 Food Safety Management and TC292 Security Management/ Fraud Countermeasure, GFSI Food Fraud Think Tank, and U.S. Pharmacopeia (USP). Global activities include engagements with the European Commission, INTERPOL and Operation Opson, New Zealand MPI, Codex Alimentarius, WHO/FAO, and served as an Advisor on Food Fraud to the Chinese National Center for Food Safety Risk Assessment (CFSA).
Before returning to MSU to start his PhD in 2006 he spent 11 years at Chevron Corporation, two years at a $100 million start-up company, and then as an independent consultant. The Chevron experiences included package plant manager with 30 direct report employees at a $7 million budget, sales manager leading 600% growth while achieving the highest margin, technical representative creating 8% growth in a shrinking market, new business development, consulting, and as a business manager of a $100 million joint venture.