Official Methods Board Member, 2021 – 2022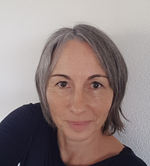 Esther Campos Giménez is Expert in Vitamins analysis at Nestlé Research in Lausanne, Switzerland. In that function, she plays a major role in the development of methods for the analysis of vitamins in food products and biological matrices for both product safety and compliance, supporting label claims and clinical studies. She also provides scientific expertise to many research projects within the company to ensure reliability of analytical data and application of high-quality analytical standards. She is the author of 40 scientific publications, mainly related to the analysis of vitamins.
Esther graduated in Biochemistry at the University of Valencia in 1991. She then followed a two-year postgraduate programme in Food Science and Engineering at the Polytechnic University of Valencia. She started her professional career at the Nestlé Research Center in Lausanne in 1993, where she worked on the detection of veterinary residues in foods from animal origin. In 1996 she moved to US to work in a Quality Assurance Center as an analytical chemist, where she extended her knowledge in the analysis of food matrices. After coming back to Switzerland in 1999, she worked on the quantification of amino acids and proteins until she took over the responsibility of managing the development and validation of methods for the analysis of vitamins in 2005. Since then, she has completely renovated the Nestlé method portfolio for vitamin analysis to state-of-the-art methodologies.
Esther is very active in the field of method officialization with international organizations. For the past 15 years she has been a member of the working group on vitamins & carotenoids of the European Committee for Standardization (CEN) and since 2012 of ISO TC 34 on vitamins, carotenoids and other nutrients. She is also a member of the Expert Review Panel for the Stakeholder Panel on Infant Formula and Adult Nutritionals (SPIFAN) at AOAC and has chaired the Working Group on Vitamin B12 within the same project. The panel has received two awards for "Expert Review Panel of the Year", in 2015 and 2017, in recognition to the high scientific relevance and efficacy. Esther is an active Official Methods Board member and has contributed to the revision of numberless methods for the analysis of nutrients.