Executive Office
David B. Schmidt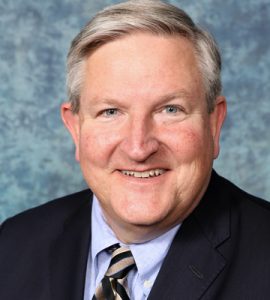 Dave was appointed as Executive Director by AOAC INTERNATIONAL's Board of Directors effective May 1, 2018. Prior to joining AOAC, he was principal consultant for Schmidt Commonwealth Strategies, LLC. From 2006 to 2015, he served as president and Chief Executive Officer (CEO) of the International Food Information Council (IFIC) and CEO of the IFIC Foundation in Washington, DC. He joined IFIC in 1993 and held positions from Director to Executive Vice President prior to being elected CEO. Dave also served as the first Bush administration's director of external affairs for USDA's Food Safety and Inspection Service where he addressed food safety and nutrition issues and managed the inspection agency's media, legislative, and consumer education programs. He also gained a thorough understanding of the food industry in previous sales positions with Oscar Mayer Foods, Pepsi-Cola USA, and Canada Dry Corp. He holds a B.A. in Business Administration from Vanderbilt University, and completed graduate business studies at the University of New Orleans. He has also served the Town of Leesburg, Virginia, as a town councilmember.
Contact Dave at: dschmidt@aoac.org, (301) 924-7077 x102
Palmer A. Orlandi, Jr.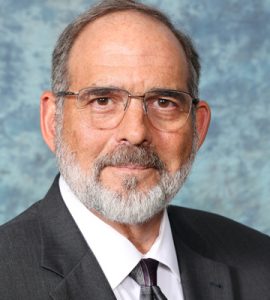 Palmer was named the Deputy Executive Director and Chief Science Officer at AOAC INTERNATIONAL in December 2018. In his new role, he is responsible for overseeing the AOAC Research Institute, Standards Development Activities, and the Proficiency Testing Program. In addition, he handles business development responsibilities to include developing strategic partnerships with the goal of advancing voluntary consensus standards setting activities and strengthening international relations. He has an extensive background in government relations, food science and safety, regulatory affairs, and public health in the federal government. Prior to joining AOAC INTERNATIONAL, he served more than 22 years at the U.S. Food and Drug Administration, most recently as CSO and research director in the Office of Food and Veterinary Medicine where he provided strategic direction and leadership for all FDA FVM science and research programs. In the course of his career, he developed rapid molecular detection methods for emerging food- and waterborne microbial pathogens for regulatory and surveillance applications and coordinated collaborative analytical methods programs for the FDA field laboratories and the Food Emergency Response Network (FERN). Palmer holds a B.A. in Chemistry from Lafayette College and a Ph.D. in Biochemistry from the University of Kentucky. He was also an officer in the Commissioned Corps of the Public Health Service since 1991, earning the rank of Rear Admiral and Assistant Surgeon General in 2017.
Contact Palmer at: porlandi@aoac.org, (301) 924-7077 x163
Jonathan J. Goodwin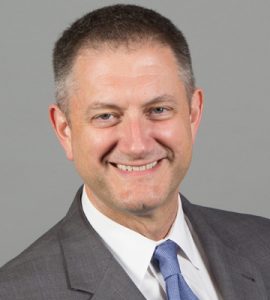 As the Deputy Executive Director and Chief Human Resources Officer, Jonathan is responsible for a number of operational areas. With an education from Syracuse University that included graduate coursework in Human Resources Management and almost 20 years in scientific association management, he came to AOAC INTERNATIONAL in 2015 with a passion for working with staff as well as understanding associations and what makes them "tick." Jonathan holds certifications from the Human Resources Certification Institute (SPHR) and the Society for Human Resources Management (SHRM-SCP). He has also been very active in the Council of Engineering and Scientific Society Executives (CESSE) since 1999 and is currently serving on its Board of Directors. When he isn't on a soccer or lacrosse field for one of his sons, Jonathan volunteers for his church in various capacities.
Contact Jonathan at: jgoodwin@aoac.org, (301) 924-7077 x104
Alicia D. Meiklejohn
Alicia is Director of Business Development and Governance at AOAC INTERNATIONAL. With AOAC since 2006, she has performed several roles and developed a deep interest in the rich history of the Association. Alicia currently works with the Board of Directors and the Executive Director to identify and grow new business opportunities as they relate to the organization's vision and mission. She also works closely with the Board of Directors in their management of AOAC's overall governance structure and maintains the historical records of the Association. Her interest in nonprofit management and governance was fostered while earning a B.A. in Political Science at the University of North Carolina at Greensboro, where she was a member of the national political science honor society Pi Sigma Alpha.
Contact Alicia at: ameiklejohn@aoac.org, (301) 924-7077 x101
MEMBERSHIP, MARKETING, AND COMMUNICATIONS
Dawn L. Frazier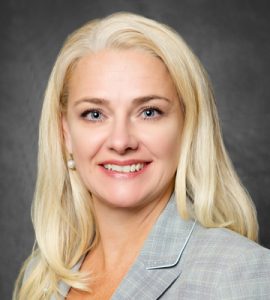 Dawn is the Senior Director of Membership, Marketing, and Communications at AOAC INTERNATIONAL. With AOAC since 2003, Dawn was previously an Executive for Scientific Business Development, and prior to that, the Senior Director, Membership and Education providing direction to the sections, overall membership, meetings, and education, as well as marketing and communications. With nearly 24 years in association management, she has served in many areas of membership, component relations, strategic planning, board development, and marketing. Prior to AOAC, she served as the Director of Member Relations and Services for both the National Association of Enrolled Agents (2001-2003) and the National Council of Nonprofit Associations (2000-2001). Dawn received her Certified Association Executive designation from the American Society of Association Executives in 2007 and is also a member of ASAE. She received the Association Trends Young and Aspiring Association Professionals Award in 2004. She has a B.A. in English from West Virginia University.
Contact Dawn at: dfrazier@aoac.org, (301) 924-7077 x117
Lauren C. Chelf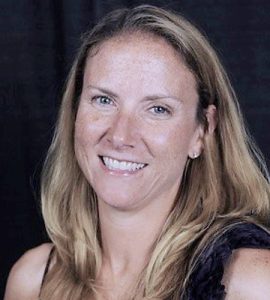 Lauren is Director, Meetings and Exposition at AOAC INTERNATIONAL and has been with the Association for 12 years managing the Annual and Midyear Meetings. She has 24 years of total experience working in the meetings department for nonprofit associations. Prior to that, Lauren worked in the catering department of a District of Columbia hotel. A graduate from American University with a B.S. in Business Administration, she is an active member of the Professional Convention Management Association and currently serves on PCMA's Capital Chapter Membership Committee.
Contact Lauren at: lchelf@aoac.org, (301) 924-7077 x118
Marida Hines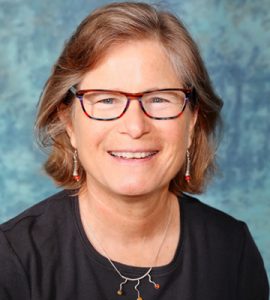 Marida is the Senior Manager, Communications at AOAC INTERNATIONAL. She works closely with the Senior Director of Membership, Marketing, and Communications to plan and deploy strategic communications initiatives across web, print, email and social channels. A lifelong communicator, Marida specializes in building stakeholder value through clear and engaging messaging enhanced with effective design. Previously, Marida has worked as a writer, designer, web developer, and illustrator in both the public and private sector. Marida enjoys languages, history, painting and outdoor activities and is the publisher of two rock climbing guides. She is highly active in her community and has been elected three times as Town Councilor.
Contact Marida at: mhines@aoac.org, (240) 912-1445 x121
May Rose Jones
May is Director of Membership at AOAC INTERNATIONAL. She manages the overall membership program and awards program from start to finish. May serves as staff liaison to 17 Sections. She works closely with the Meetings and Exhibition Department, especially poster abstract submission, as well as marketing and communications. Prior to AOAC, she was employed at the United Jewish Appeal Federation (UJAF), American Speech Hearing Association/National Student Speech Language Association (ASHA/NSSLA), Ziners' Accounting, and was an executive assistant to the Mayor and City Council of the Arima Borough Council of Trinidad and Tobago. Throughout her career, May has gained a wide range of experience in nonprofit, volunteer, project, and accounting management; membership and professional development; marketing and communications; and governance. She is a member of the Council of Engineering and Scientific Society Executives (CESSE) and American Society of Association Executives (ASAE). She received a B.S. in Management Studies from the University of Maryland University College, an Associate Degree and Certificate in Paralegal Studies from Montgomery College, and numerous certificates from St. George's Business College in Trinidad and Tobago.
Contact May at: mjones@aoac.org, (301) 924-7077 x114
PUBLICATIONS
Jennifer J. Diatz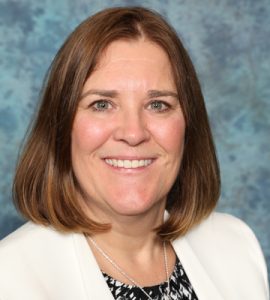 Jennifer joined AOAC in 2001, and accepted the role as Director of Publications in 2019. She is the staff liaison for the Editorial Board and Journal Section Editors. Jennifer continues to assists the Journal's authors, special guest editors, and section editors with tasks from manuscript submission through publication. She works with the publications contractors, and assists with production of the Official Methods of Analysis of AOAC INTERNATIONAL. Jennifer has served in many other capacities for the Association, including contract work with FDA/NIH, EPA, and industry. For her entire career, she has worked in a production environment, and has much experience in getting projects completed on time. In her free time, Jennifer serves in a leadership capacity for a Christian Women's Fellowship. She also enjoys doing crafts, gardening, and quilting.
Contact Jen at: jdiatz@aoac.org, (301) 924-7077 x107
Tien Milor
Tien is Managing Editor of AOAC INTERNATIONAL's membership magazine, Inside Laboratory Management, and compendium of methods, the Official Methods of Analysis of AOAC INTERNATIONAL. Her primary responsibilities include managing the process, from start to finish, involved with publishing both print and online products and ensuring product quality and timeliness. Tien also manages publication of the AOAC INTERNATIONAL Guidelines for Laboratories Performing Microbiological and Chemical Analyses of Food, Dietary Supplements, and Pharmaceuticals. She develops news flashes, press releases, and in-house advertising for AOAC, as well. Tien has extensive work experience in a production publishing environment and has also held positions in marketing and public relations prior to joining AOAC in 1997. Tien graduated from the University of Maryland, College Park, in 1993 with a B.S. in Journalism.
Contact Tien at: tmilor@aoac.org, (301) 924-7077 x106
RESEARCH INSTITUTE
Scott G. Coates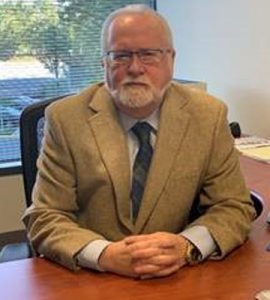 Scott was appointed as the Senior Director of the AOAC Research Institute on July 1, 2018. He is responsible for daily management of and business development for the AOAC Research Institute. Scott served as the Chief Science Officer from 2009 until June 2018. In this capacity, he served as the technical lead for many AOAC projects. Scott led the writing and development of Appendix F in the Official Methods of Analysis of AOAC INTERNATIONAL that describes validation requirements and the development of Standard Method Performance Requirements. Before joining AOAC, he worked for 10 years as the Operations Manager for an in-vitro diagnostic manufacturer making medical test kits such as Strep tests and specialized bacterial culture media. Scott holds a B.S. in Microbiology (1978) and a M.S. in Biotechnology Management (1994) from the University of Maryland.
Contact Scott at: scoates@aoac.org, (301) 924-7077 x137
Nora Larkin Marshall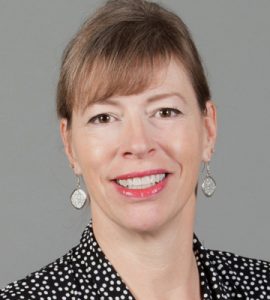 Nora is the Manager for the AOAC INTERNATIONAL Research Institute's Performance Tested Methods (PTM) program. Since 2008, she has brought experienced guidance to issues involving certifications, invoicing, applications, renewals, AOAC Research Institute membership, web site communications, and other PTM topics. Nora attended the University of Delaware, studying fine/graphic arts and veterinary sciences. She graduated from the University of Maryland, College Park, with a B.S. in Veterinary/Animal Husbandry and Wildlife Management. She is a member of Alpha Zeta, an agricultural professional honor society. Nora also pursues interests in continuing education, fishing, bird watching, sports cars, photography, music, and the outdoors.
Contact Nora at: nmarshall@aoac.org, (301) 924-7077 x129
CUSTOMER SERVICE
Lu Ann Cornman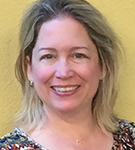 Lu Ann is the Director, Information Technology at AOAC INTERNATIONAL. Lu Ann joined AOAC in October 2020 with 25 years of non-profit association experience including 19 years at the Mechanical Contractors Association of America, where she supported exponential growth and inspired member companies, and the National Association of Independent Schools, where she worked across departments to integrate and improve complex systems. Lu Ann will apply her technical expertise to serve AOAC INTERNATIONAL's stakeholders and members by expanding AOAC's core programs and bringing additional flexibility and capacity for growth into AOAC's database and systems. Lu Ann graduated from Dickinson College, Carlisle, PA, with a B.A. in Art History and Political Science, and an M.A. in Art History from the University of Pittsburgh. She recently added a Certified Scrum Master® (CSM®) credential from the Scrum Alliance to expand her team-building and rapid delivery skills. In her spare time, Lu Ann enjoys learning about art, literature, history, world cultures, travel, gardening, and solving complex logic puzzles.
Contact Lu Ann at: Lcornman@aoac.org, (301) 924-7077 x133
Chris A. Bradley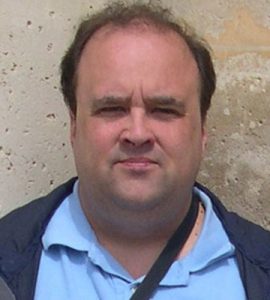 Chris is Manager of Customer Service at AOAC INTERNATIONAL, joining the Association in 1999 as a Fulfillment Services Representative. He is now responsible for ensuring the efficiency of the Customer Service Department, including invoicing related to the AOAC INTERNATIONAL Laboratory Proficiency Testing Program and working with staff and technical consultants to manage AOAC's member database. He graduated from Randolph-Macon College in 1996 with a B.A. in Political Science and concentration in International Relations. Prior to joining AOAC, he worked at Lowes Home Improvement and Temps & Co. He assists customers in multiple languages using his fluency in French learned while living overseas in his youth. Those years in Paris sparked Chris' passion for traveling, in which he indulges as often as possible. He also works as an usher at the John F. Kennedy Center for the Performing Arts.
Contact Chris at: cbradley@aoac.org, (301) 924-7077 x146
Maurice Green
Maurice is a Customer Service Coordinator at AOAC INTERNATIONAL who joined the Association in 1999 as an accountant. During his tenure at AOAC, he has worked in various accountancy roles that have served a multi-currency environment while using various accounting software and client resource management tools. With his bookkeeping background, highly organized and detail-oriented skillset, he provides documentation of financial transactions, processing of customer and member payments, weekly and month-end reports, preparation of financial statements, vendor invoicing, and journal entries. In addition to his accountancy role, Maurice transitioned into the Customer Service Department of AOAC INTERNATIONAL to assist the AOAC Laboratory Proficiency Testing Program, the AOAC Research Institute, and Membership Department with processing a variety of financial transactions, including accounts payable, accounts receivable, and collections. As AOAC continues to grow and evolve as an international organization, Maurice continues to show flexibility, embrace challenges, and effectively respond to changes with integrity with his strong work ethic.
Contact Maurice at: mgreen@aoac.org, (301) 924-7077 x130
Natasha Williams
Natasha is a Customer Service Coordinator at AOAC INTERNATIONAL who joined the Association in July 2019. Hitting the ground running, she has already assisted across a few of the departments including Membership. Prior to joining AOAC, she worked in nonprofits for over 13 years as an administrative assistant and program coordinator. Natasha continues to develop new skills and improve in membership communication. She is currently working on a B.A. in Communication Studies at the University Maryland University College. In her free time, Natasha is an avid reader and likes to travel and attend comic conventions.
Contact Natasha at nwilliams@aoac.org, (301) 924-7707 x112
IT SUPPORT/OFFICE SERVICES
Talfourd "Jamil" Duncan
Jamil is Senior Manager of IT Support and Office Services at AOAC INTERNATIONAL and manages areas of the IT Enterprise, including infrastructure, security, help desk, and application support. With over 20 years of dedicated service to the Association, he is responsible for providing routine and emergency desktop support to all on-site AOAC employees and remote staff. He ensures the functionality of all IT systems, including remote user and computer accounts, anti-virus software, print services, and email provisions. Jamil's certifications include Microsoft Windows 7 and 10, and Office 365, and is trained in maintaining Microsoft exchange servers, Windows server environments, and installing/configuring Windows applications. He has completed coursework from the University of the District of Columbia in Architecture, Engineering, and Statistics. Initially an office manager, Jamil transitioned to oversight of information systems and office services more than 15 years ago.
Contact Jamil at: jduncan@aoac.org, (301) 924-7077 x113
FINANCE
Giso Ghassemi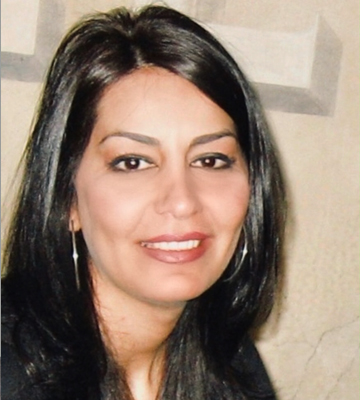 Giso Ghassemi is the Director of Finance. She joined AOAC in August 2019 and brought over 18 years of professional experience in finance, system implementation, process improvement and automation. Giso has spent her career with nonprofits and mission-driven organizations in mostly education sectors. Prior to joining AOAC Giso was director of finance at Washington National Cathedral and before that she spent 6 years as the director of finance at Delbarton school and St. Mary Abbey in Morristown, New Jersey. Giso also worked for The Crohn's & Colitis Foundation of America in New York city as the director of finance consultant. Giso began her professional career working for airlines while attending university. She graduated from Florida International University with a dual degree in Accounting and Business Administration.
Contact Giso at gghassemi@aoac.org, (301) 924-7077 x122
Evelyn Hernandez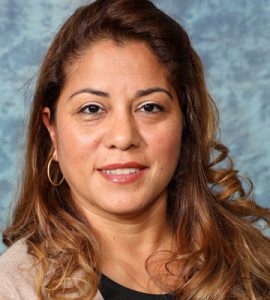 Evelyn is the Accounting Manager for AOAC INTERNATIONAL Since 2002, she has worked alongside AOAC's Chief Financial Officer to direct the Association's financial planning, accounting, forecasting, and cash management functions. She utilizes her excellent attention to detail to focus on delivering value to AOAC members. Prior to joining AOAC INTERNATIONAL, Evelyn worked as a staff accountant at the Bethesda, Maryland, office of the integrated telecommunications company, Allegiance Telecom. Evelyn is a soccer mom, enjoys watching the sunset, traveling, and just having a quiet relaxing time alone.
Contact Evelyn at: ehernandez@aoac.org, (301) 924-7077 x125
PROFICIENCY TESTING
Arlene R. Fox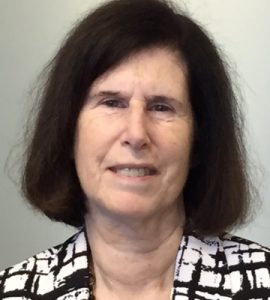 Arlene is Senior Director of Proficiency Testing and in this capacity, she oversees the AOAC INTERNATIONAL Laboratory Proficiency Testing Program and ensures that the operation of the program remains consistent with accreditation requirements and meets the needs of its customers. Her responsibilities include expansion of the proficiency testing program and provision of tools for improving quality in laboratories. Arlene is the AOAC staff liaison to the Technical Division for Laboratory Management (TDLM) and the Analytical Laboratory Accreditation Criteria Committee (ALACC). Arlene came to AOAC with 20 years of experience in chromatographic method development and validation. This experience entailed both food and pharmaceutical analysis. Her previous positions have included Section Director of Research and Development and Director of Bioanalytical Chemistry. She holds a B.S. in Physiology from the University of Chicago and has completed graduate biochemical classes.
Contact Arlene at: afox@aoac.org, (301) 924-7077 x143
Shane P. Flynn
Shane is Director, Laboratory Proficiency Testing Program, and started at AOAC INTERNATIONAL with the program's inception in 1998. He has a passion for food safety and biodefense and his job at AOAC INTERNATIONAL casts him into those arenas. Shane is responsible in seeing that the program adheres strictly to ISO 17043 accreditation requirements for proficiency testing providers. Shane also helped design, develop, and implement the web site and the SAS statistical programing used by the program. He has a B.S. degree in Food Science from the University of Maryland and is working toward a M.S. in Biotechnology-Biosecurity and Biodefense at the University of Maryland University College. In his free time, Shane is an adventurer and enjoys the outdoors with his family.
Contact Shane at: sflynn@aoac.org, (301) 924-7077 x150
Chad Stephan
Chad is the Coordinator, AOAC Proficiency Testing Program, reporting to the Senior Director of the Proficiency Testing Program. Since 2018, he has been a key member of the Customer Service/Accounting Departments, working closely with the Laboratory Proficiency Testing Program as part of the Customer Service team. As Coordinator, he is providing leadership for service to customers by designing and implementing procedures to solve problems and meet proficiency testing customer needs. He is interfacing with other AOAC departments and vendors regularly to ensure that accurate records are maintained and issues are resolved quickly. He is responsible for processing and disseminating lab performance reports and data analysis in a timely manner. Chad graduated from the University of Maryland with a B.A. in Communications in 2010. His work history, which includes data entry and loan processing, has helped shape his appreciation for and attention to detail. Chad is an avid Washington, DC, sports fan, and enjoys going to concerts.
Contact Chad at: CStepha@aoac.org, (301) 924-7077 x109
STANDARDS
Deborah McKenzie
Joining AOAC INTERNATIONAL in 2003, Deborah is the Senior Director of Standards, including method approval processes. Her responsibilities include overseeing implementation and execution of voluntary consensus standards processes and the Official Methods SM and Performance Tested Methods SM programs. She and her team coordinate and administer associated activities with standards development and method approval programs. In support of her responsibilities, she is the lead staff liaison to the AOAC Official Methods Board and develops educational materials and orientations on processes for standards development and method approval programs. Previously, she was responsible for daily management of and business development for the AOAC Research Institute. Before joining AOAC, Deborah was a chemistry teacher and STEM educator and served as co-project director for state and federally funded grants for student and teacher development in STEM education with a focus on socioeconomically underserved communities. Deborah holds M.S. and B.A. degrees in Chemistry from SUNY Oswego and Syracuse University. She is also an ordained rabbi, with a certificate of rabbinic ordination from the Jewish Spiritual Leaders Institute. Deborah is member of the American Chemical Society (ACS), International Association for Food Protection (IAFP), American Institute of Parliamentarians (AIP), Society for Standards Professionals (SES), National Society for Black Engineers (NSBE), and AOAC INTERNATIONAL.
Contact Deborah at: dmckenzie@aoac.org, (301) 924-7077 x157
Saliha Argubie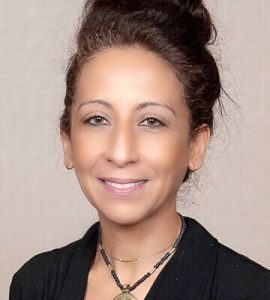 Saliha is Coordinator, Standards and Official Methods, reporting to the Senior Director of Standards. Saliha is facilitating the work of AOAC Expert Review Panels and assisting with the development of consensus standards. Since 2002, she has been a key member of the Proficiency Testing team, finding solutions to meet customers' needs and bringing improvements to the system to support the program's accreditation. Prior to joining AOAC, Saliha worked at FOI Services, serving as a liaison between clients and FDA, and at the National Science Foundation, providing staff support to conferences and events, NSF database management, and a Presidential Awards program. Saliha maintained and supported the Presidential Awards Education Math Science Teaching program database of state awardees, private sector donors, governors, chief state officers, and state coordinators. Saliha majored in computerized business systems and earned a BTS (honors graduate) in Computer Science (French educational system). Saliha is an avid yoga/energy work practitioner and a soccer mom.
Contact Saliha at: sargubie@aoac.org, (301) 924-7077 x153
Delia A. Boyd
Delia Boyd, AStd., is the Senior Manager for AOAC Standards. Delia ensures the integrity of the infrastructure for standards development and conformity assessment activities, facilitating the development of voluntary consensus standard method performance requirements (SMPR®) and the adoption of methods as Official Methods of Analysis of AOAC INTERNATIONAL. As a staff liaison to the AOAC Official Methods Board (OMB), the Association's scientific and advisory board for oversight on implementation of policies and procedures for standards development & conformity assessment, Delia manages OMB activities including volunteer appointments for AOAC standards development and conformity assessment, OMB Awards, working groups, and standing committees. As a coauthor of the AOAC "SPIFAN process and infrastructure," she manages the life cycle for SPIFAN SMPR and Official Methods SM approval and adoption. Delia has over 30 years of contracts and business management experience. She is also an experienced project, program, and change manager who is versed in volunteer and non-profit/association management. Delia holds a standards professional certification (AStd.) from SES – The Society for Standards Professionals where she is a member. Before joining AOAC, Delia was employed with Duke Energy's Audit Services and special projects team including Financial Re-Engineering and Sarbanes-Oxley 404 Compliance, where the team lead the company compliant ahead of the scheduled deadline. Delia attended Montgomery College where she studied Accounting and holds a certificate in computer programming.
Contact Delia at: dboyd@aoac.org, (301) 924-7077 x126
Christopher Dent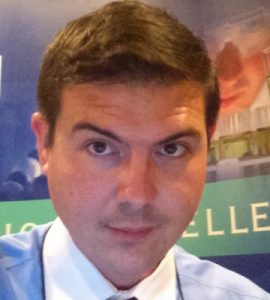 Christopher is the Manager of Standards with experience in project and program management, as well as association management. He works in AOAC INTERNATIONAL's Standards Development Department supporting standards development activities for various government and industry contracts. He had worked at AOAC as a Contract Programs Administrator from 2005 to 2010, before relocating to Scotland for several years. In 2013, he returned to AOAC and assumed his current position. In Scotland, he was employed as a Project Analyst for the Royal Bank of Scotland Group, and as a Project Officer at the City of Edinburgh Council. Christopher graduated from McGill University in Montréal, Canada, in 2005 with a B.A. double major in European History and Political Science. Christopher holds an APM Certificate in Project Management, is a PRINCE2 practitioner, and a certified Prosci Change Manager. His interests include travel, the beach, reading, and spending time with his fiancée.
Contact Chris at: cdent@aoac.org, (301) 924-7077 x119