Editorial Board Member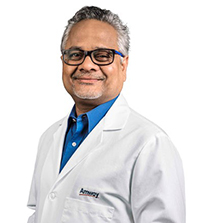 Dr. Amit Chandra is the Distinguished Scientist and Fellow of Botanical Innovation Amway R&D, Amway Corporation. He is a world class subject matter expert in the area of botanicals, dietary supplements, nutraceuticals and cosmeceuticals. Dr. Chandra is a pharmacognosist/phytochemist with a doctorate in Medicinal Plant Chemistry. He has over 34 years of experience in academia and industry in this area. Amit's area of focus at Amway – Nutrilite is directed towards innovation, discovery and development of health and beauty products (dietary supplements, food and beverage, cosmetics, skin and personal care). His research has gained him 82 peer reviewed publications and over 80 invited presentations in international journals and scientific societies. He also has 18 patents in his career so far. He is very focused and active on the scientific areas that relate to deliver authentic, safe and efficacious botanicals as part of dietary supplements and traditional medicine. Amit's passion is to evolve the traditional botanical medicine that has already proven to work based on ethnobotany and folklore using current technology that addresses consistency in quality and authenticity. His mantra: Let ancient wisdom meet modern science.
Dr. Chandra participates and serves as a subject matter expert in international scientific societies and organizations such as AOAC INTERNATIONAL, ASP (American Society of Pharmacognosy), ABC (American Botanical Council), AHPA (American Herbal Products Association), and NCNPR (National center for Natural Products Research). In 2019 he was also conferred the lifetime achievement award of Fellow of AOAC INTERNATIONAL for his meritorious service to the organization.