February 18, 2020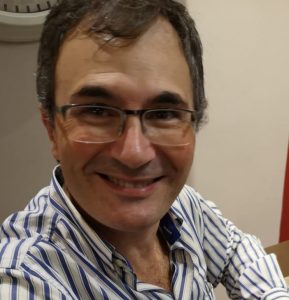 Salvatore Parisi, Member of AOAC, shares his story
AOAC INTERNATIONAL has a remarkable reputation in providing standard methods of analysis to ensure safety and integrity of foods and other products that impact public health around the world. AOAC Official Methods of AnalysisSM (OMA) and Standard Method Performance Requirements (SMPRs®) are recognized worldwide as the result of invaluable efforts of AOAC volunteers.
I was aware of AOAC in 1995, the year I graduated as a research chemist in Italy. After my first AOAC Annual Meeting in Los Angeles, California, USA, in 2015, I realized that AOAC could be my home for analytical science. I became a member that November, and my decision was right.
AOAC membership has allowed me to take part in four Expert Review Panels (ERPs) to date (Fertilizers, Flavanols, Low-Lactose, and MCPD) and 16 different working groups in the areas of infant formula, food, alternative methods, and cannabis.
Most recently, I became a member of the AOAC Official Methods Board, which for me is an invaluable recognition. Also in September 2019, my colleagues and I received an AOAC ERP of the Year Award for our work with SPIFAN MCPD methods.
Participation in my first ERP for Fertilizers showed me that panel activities can be carried out in a timely and efficient manner because of the level of volunteers that AOAC vets. ERP members are highly qualified and ready. AOAC staff is extremely committed to facilitating the process. AOAC activities have taught me a lot and have been valuable in my professional career.
In addition, being a member of AOAC provides great networking opportunities domestically and internationally. AOAC Sections are located all over the world, demonstrating the widespread presence of the Association. My initial involvement was not accidental. I had heard about AOAC long before I became a member.
For me, AOAC publications are a valuable resource to the analytical sciences and another opportunity to participate. AOAC has a dedicated peer-reviewed journal, with topics covering chemical, biological, and toxicological analytical chemistry. I have served as a special guest editor for the Journal of AOAC INTERNATIONAL in three different sections, with the invaluable help of the editorial staff.
I highly recommend being an active volunteer, whether in these activities or another opportunity that interests you. "To play or not to play … that is the question," in my opinion. AOAC allows us to play, so take your opportunity to grow professionally as well as personally.