Spotlighting New Partnerships for Analytical Solutions in Support of Food Safety Science in Africa

The Analytical Solutions Forum (ASF) serves as an informative, horizon-scanning resource for AOAC's broad base of stakeholders. The ASF introduces emerging challenges that will impact food safety, food defense, and food security, as well as potential barriers to international trade.
The main Forum sessions will be held during the 2022 AOAC Midyear Meeting (March 14-18, 2022) at the Gaithersburg Marriott Washingtonian Center in Gaithersburg, Maryland.
Over a two-day period, March 14-15, the ASF will feature three plenary presentations, an Emerging Topics and Technologies Session, an open discussion with the ASF Steering Committee, and AOAC core program updates. Three ASF-sponsored mini-symposia will also be held throughout the Midyear Meeting.
This 7th edition of the ASF will continue to illustrate the connection between global food safety challenges, public health, and laboratory capacity building and the role (and need) for analytical standards and methods. The theme, "Spotlighting New Partnerships for Analytical Solutions in Support of Food Safety Science in Africa", highlights AOAC's newly established partnerships in the Africa region. The plenary session will include presentations from Evie Severyn, Land O'Lakes Venture 37; Hermogene Nsengimana, The African Regulatory Standards Organization; and Richard Johnston, WHO/UNICEF.
The Emerging Topics and Technologies Session will feature short presentations and open discussion on analytical applications to assess risk; artificial intelligence (AI) and machine learning; and the global marketplace: food security and food safety.
Finally, the three ASF-sponsored mini-symposia will provide an in-depth look into the development of food safety applications using AI and machine learning; the continuing impact of PFAS in the environment; and components of a quality testing program as a prelude to achieving analytical testing proficiency.
Agendas
Main ASF Sessions
Monday, March 14, 2022
Opening Session (1:45 PM – 5:00 PM EDT)
Time
Topic
Speaker(s)
1:45 PM – 2:00 PM EDT
Welcome and Opening Remarks
David Schmidt, AOAC Executive Director and Tony Lupo, AOAC President
2:00 PM – 2:15 PM EDT
Introduction to Capacity Building and AOAC
Dr. Palmer Orlandi, AOAC Deputy Executive Director and Chief Science Officer
2:15 PM – 2:45 PM EDT
Plenary Presentation
Dr. Rick Johnston, Technical Officer, WHO/UNICEF
2:45 PM – 3:15 PM EDT
Plenary Presentation: "Collaborating on Improved Agricultural Trade"
Evie Severyn, Sr. Supplier Quality Manager, Land O'Lakes

Dr. Samuel Godefroy, Full Professor of Food Risk Analysis and Regulatory Policies, Université Laval
3:15 PM – 3:45 PM EDT
Plenary Presentation: "ARSO-AOAC Collaboration – African Experts' Opportunity to Becoming Standard Setters"
Dr. Hermogene Nsengimana, Secretary General, The African Regulatory Standards Organization
4:00 PM – 5:00 PM EDT
AOAC Core Program Updates
Scott Coates, Senior Director, AOAC Research Institute

Deborah McKenzie, Senior Director, Standards and Official Methods

Shane Flynn, Senior Director, Laboratory Proficiency Testing Program
Tuesday, March 15, 2022
Emerging Topics and Technologies Session (8:30 AM – 12:00 noon EDT)
View abstract >
Topic
Speaker(s)
Innovative Integrated Technologies for Food Safety and Environmental Applications
Dr. Michael DeVito, Director, Chemical Characterization and Exposure Division, U.S. EPA

Dr. Karma Fussell, Senior Specialist Chemical Food Safety, Nestle

Dr. Demian Willette, Assistant Professor of Biology, Loyola Marymount University
Artificial Intelligence (AI) and Machine Learning
Nicola Colombo, Chief Executive Officer, C-LABS SA, Global Head of SGS DIGICOMPLY
The Global Marketplace: Food Security and Food Safety
Dr. Samuel Godefroy, Full Professor of Food Risk Analysis and Regulatory Policies, Université Laval
Other ASF Events at the Midyear Meeting
Date and Time
Topic
Speaker(s)
Wednesday, March 16, 2022
8:30 AM – 10:00 AM EDT
ASF Steering Committee: An Open Discussion
ASF Steering Committee
Wednesday, March 16, 2022
10:30 AM – 12:00 noon EDT
Symposium: Food Safety Applications Using AI and Machine Learning
View abstract >
Dr. Abigail Horn, Assistant Professor of Population and Public Health Sciences, Keck School of Medicine, University of Southern California

Dr. Abani K. Pradhan, Associate Professor and Director of Graduate Program,
Department of Nutrition and Food Science, University of Maryland

Dr. Steven Van Vooren, Marketing Director, UgenTec
Thursday, March 17, 2022
8:30 AM – 10:00 AM EDT
Symposium: Components of a
Quality Management System
View abstract >
Bradley Stawick, President & Technical Director,
Stawick Laboratory Management, LLC

Gary Swanson, Senior Vice President, Global Quality, Herbalife Nutrition
Thursday, March 17, 2022
10:30 AM – 12:00 noon EDT
Symposium: Impact of Per- and Polyfluoroalkyl Substances (PFAS) in the Environment
View abstract >
Dr. Barry Hooberman, Risk Analyst, Center for Veterinary Medicine, U.S. FDA

Dr. Benjamin Place, Research Scientist, Organic Chemical Metrology Group at the National Institute of Standards and Technology (NIST)

Dr. Stefan van Leeuwen, Senior Scientist, Wageningen University and Research
ASF Speakers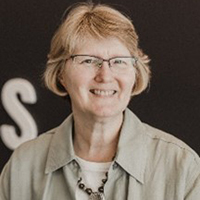 Evie Severyn is a Food Safety and Quality professional with over 35 years of practical experience and since 2009 has been Senior Supplier Quality Manager for Land O'Lakes, Inc., Dairy Foods division. She developed, implemented, and managed a global supplier quality program of a Fortune 200 company, and has taught HACCP and essentials of product safety as part of the USAID Farmer to Farmer program internationally. She is currently supporting the Land O'Lakes Venture37 and Vermont Creamery teams.
Evie started her career with Pillsbury, working in various plant and corporate Quality and Food Safety roles. She moved through a series of increasingly more responsible assignments in Food Safety and Quality and worked with global brands such as Pillsbury, Green Giant, and Totino's over 23 years with Pillsbury and subsequently General Mills Inc. For four years, Evie worked at Target Corporation with vendors of owned brand products to establish Food Safety and Quality programs.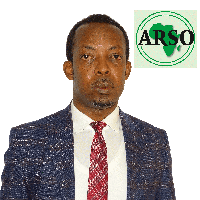 Dr. Hermogène Nsengimana, the ARSO Secretary General, holds a PhD in analytical and environmental chemistry from the School of Chemistry, University of the Witwatersrand, South Africa. He completed his post-doctoral studies at the Witwatersrand University and University of Botswana. Prior to his appointment as the ARSO Secretary General in 2012, he was a senior lecturer at National University of Rwanda (NUR), where beside active research work alongside teaching, he was Vice Dean in the Faculty of Science and Deputy Director in Charge of Consultancy and Research. In his capacity as a researcher in environmental pollution, he was the President of the International Hydrological Program (IHP) in Rwanda and a member of the scientific advisory committee (VicSac) of the Victoria Lake research (VicRes). Dr. Nsengimana is an accomplished standardization expert with wide knowledge on standards development, adoption and implementation principles based on the WTO TBT/SPS Agreements.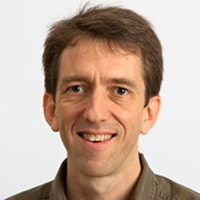 Dr. Rick Johnston leads the WHO half of the WHO/UNICEF Joint Monitoring Programme for Water Supply and Sanitation, which monitors water, sanitation and hygiene at global, regional and country levels. Prior to joining WHO in 2013, he worked at Eawag: the Swiss Federal Institute of Aquatic Science and Technology, and at UNICEF. He has over 20 years of experience on access to water, sanitation and hygiene (WASH) in low- and middle-income countries, with a focus on monitoring and drinking water quality. He holds degrees in environmental engineering from the Johns Hopkins University and the University of North Carolina at Chapel Hill.
Dr. Demian Willette is an assistant professor in the Biology Department at Loyola Marymount University (LMU). His teaching and research are in Applied Ecology – the field of taking science from the bench-top to the real world to solve ecological challenges. Dr. Willette has his Bachelor's and Masters' in Biology from Iowa State University and Cal State LA, respectively, and his Ph.D. in Environmental Health Science from UCLA. He also did two post-docs in genetics & fisheries in Southeast Asia. He has taught and conducted research in 13 countries and published over 40 peer-reviewed scientific papers. He is a Fulbright scholar and an APEC ASPIRE Prize nominee, and his research has been featured by the LA Times, BBC, CNN, Fox News, and NPR, among others.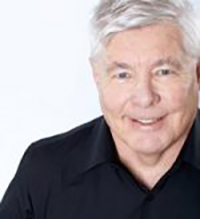 Gary Swanson is senior vice president of Global Quality Assurance and Control at Herbalife Nutrition where he is responsible for all corporate and regional quality assurance teams, as well as the testing laboratories and quality operations at Herbalife Nutrition Innovation and Manufacturing (HIM) facilities in Lake Forest, California; Winston-Salem, North Carolina; and Suzhou, China. He is also responsible for Herbalife's Quality Center of Excellence at HIM Changsha, China. Swanson has more than 30 years of experience in nutritional and pharmaceutical quality and operations roles and has been with Herbalife Nutrition since 2009. In that time, he has assembled and leads a world-class team that has completely transformed the quality assurance and control functions worldwide.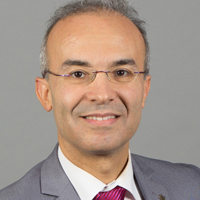 Dr. Samuel Godefroy is a Full Professor of Food Risk Analysis and Regulatory Policies at the Department of Food Science, Faculty of Agriculture and Food Sciences, Université Laval, Québec, Canada. Before Joining Université Laval in the fall of 2015, Samuel completed a secondment with the World Bank's Global Food Safety Partnership where he led the Strategic Development of this initiative. Under his leadership, this public-private partnership developed and adopted its 2015-2020 strategic framework, to guide its actions in food safety capacity building globally.
Samuel has more than 15 years of experience in food regulatory policy setting. He served in senior food regulatory positions at the executive level with Health Canada for over 10 years, including the position of Director General of Health Canada's Food Directorate, the Federal food standard setting organization in Canada from 2009 to 2015.