Past-President, 2022 – 2023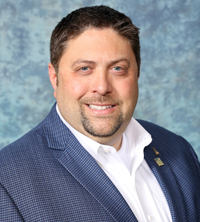 Tony Lupo is Senior Director of Neogen's Technical Services department, which is responsible for providing global technical support for Neogen's comprehensive line of food safety products totaling $250 million USD in annual sales.
He has served on the AOAC INTERNATIONAL Board of Directors since 2016 and as AOAC President and Treasurer. Tony also serves on the University of Nebraska's Food Allergen Research and Resource Program Board of Directors, is HACCP certified and a Preventative Controls Qualified Individual. In addition, he is a guest lecturer for Michigan State University Master's Program in Food Safety on the topic of Food Allergens. Tony's four laboratories in Lansing, MI are home to 24 scientists and support staff providing technical support for all of North America, in addition to support of satellite operations totaling an additional 10 scientists located in Mexico, Brazil, United Kingdom, India, and China.