President-Elect, 2023 – 2024
Official Methods Board Member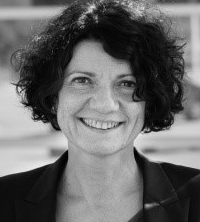 Danièle Sohier is Global Business Development Manager – Industrial Microbiology for ThermoFisher.
She joined ThermoFisher (UK) in November 2019 to coordinate the scientific interactions with research scientists, laboratory and food safety managers, as well as the relationship with governing bodies. She is responsible for developing the global food certification strategies and ensuring the recognition of Thermofisher solutions in food protection.
In August 2016, Danièle joined Bruker (DE) to coordinate the development in industrial microbiology. She conducted the first Official Method Analysis by AOAC INTERNATIONAL and the first ISO 16140-part 6 validation study together with MicroVal for a mass spectrometry solution in food microbiology. The work on a mass spectrometry solution dedicated to the agri/food microbiology market was honored by AOAC INTERNATIONAL with two awards: Method of The Year 2018 and Publication of the Year 2019.
Danièle is strongly involved in international standardization with AOAC and ISO and is used to convene working groups or projects. She has coordinated more than 100 validation studies of alternative methods according to the ISO 16140 standard and AOAC Guidelines. Danièle has also been involved in more than 20 national and European R&D programs. She was the President of IAFP Europe in 2018 and has organized several international symposia and conferences. She has published more than 35 publications and run more than 70 international communications.
< Back to the Board of Directors