Treasurer, 2023 – 2024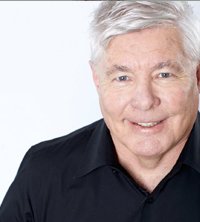 Gary Swanson is senior vice president of Global Quality Assurance and Control at Herbalife Nutrition where he is responsible for all corporate and regional quality assurance teams, as well as the testing laboratories and quality operations at Herbalife Nutrition Innovation and Manufacturing (HIM) facilities in Lake Forest, California; Winston-Salem, North Carolina; and Suzhou, China. He is also responsible for Herbalife's Quality Center of Excellence at HIM Changsha, China.
Swanson has more than 30 years of experience in nutritional and pharmaceutical quality and operations roles and has been with Herbalife Nutrition since 2009. In that time, he has assembled and leads a world-class team that has completely transformed the quality assurance and control functions worldwide.
Under his leadership, Herbalife Nutrition has created a new gold standard for the industry in terms of product quality and testing capabilities. He has overseen a significant investment in this key area and has been instrumental in Herbalife Nutrition's creation of industry leading science-backed nutrition products.
Prior to joining Herbalife Nutrition, Swanson was as a chemist for a Canadian manufacturer of nutritional and pharmaceutical softgels and eventually oversaw worldwide operations for Banner Pharmacaps. He has focused a substantial part of his career on designing new facilities and helping various companies to improve product and process quality.