President, 2023 – 2024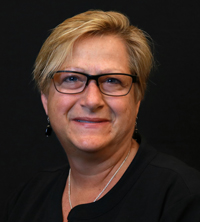 Mary Kay Krogull holds a BS in Biology and an MS in Food Chemistry from the UW-Madison (and all but dissertation towards a PhD). She is currently the Sr. VP of Business Administration, Food & Feed Testing at Eurofins. Mary Kay is responsible for business administration for the Food and Feed Testing businesses across North America and leader of the Food and Cannabis testing lab in Canada. Previously, Mary Kay worked for four years as President of Eurofins Scientific, Inc. Food US.
Prior to joining Eurofins, Mary Kay worked in multiple executive level positions at Covance Laboratories, including VP of Business Operations Global Early Development, VP of Global QA Global Early Development, Global Sr. Director of Lean Six Sigma and a Certified Master Black belt, Director of Bioanalytical Testing and Manager of the Food Chemistry Division. Notable is her three years as Director of the Pharmaceutical Testing Division for Covance, a Division of LabCorp, one of the largest Contract Research and Medical testing companies in the world, where she directed the start-up of the GMP Pharmaceutical Testing Division. Under Mary Kay's leadership, the Pharmaceutical Testing Division grew from $0 to $10M in sales in three years.
In her current role, Mary Kay leads a team of 13 direct reports to manage the business, quality and commercial aspects of the Food and Feed Divisions, including the training and management of the Key employee leaders processes, QA, acquisitions and real estate, Interco processes, on-boarding of large complex multi-site projects, managing the Chief Scientific Officers and engaging with the technical community in the marketplace. Mary Kay facilitates the High Potential training program for new Business Unit Managers for the Eurofins Food groups and acts as a mentor for other business managers. Mary Kay lives in Madison WI. When not working, Mary Kay likes to travel, read mysteries and spend time with family and friends. Mary Kay has been a member of the AOAC since 2013, a member of the AOAC Technical Division for Laboratory Management (TDLM) from 2013-2017, served as AOAC Treasurer for 2021-2022, Secretary for 2019-2021, President-Elect for 2022 – 2023, and is a current member of the CASP and Food Authenticity advisory panels. She is also a member of the IFT, IAFP, AOCS, Food Laboratory Alliance, ACIL and serves on the board of A2LA.