Director, 2022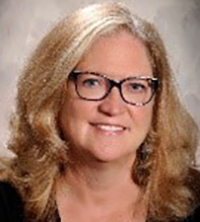 DeAnn Benesh is a Global Regulatory Affairs Manager in 3M Food Safety, where she provides leadership to global teams to engage in strategic local regulatory activities to drive recognition and acceptance of methods, and partners with government and non-government organizations in development of standards and methods.
DeAnn has 38 years of management and experience in analytical sciences, product development, technical service, microbiology, food safety and method validation within various Health Care businesses within 3M Company and at United Hospitals. She holds a Bachelor of Science degree in Medical Technology from the College of Pathology, University of Minnesota, Minneapolis, MN; a Mini-master's in International Business from the University of St. Thomas, St. Paul, MN; and a Certificate in International Food Law through Michigan State University, East Lansing, MI.
DeAnn is active in standards development within AOAC INTERNATIONAL (Past President, Past Chair of the Research Institute, and an AOAC Fellow), and the International Organization for Standardization (ISO) where she is a Co-Project leader for the drafting of ISO 16140-3: Verification, within ISO TC34/SC9/WG3 on Methods. She is a member of the MicroVal General Committee and is active in the International Food Protection Association Professional Development Groups (PDGs): Past Chair of Food Law PDG, and current Vice Chair of International Food Protection Issues PDG. She participates in the Codex Committee on Food Hygiene (CCFH) as a member of several INGOs. DeAnn has been lead author for a number of papers on methods, and over the last three decades has presented in every region of the globe on a variety of technical topics relating to methods, standards and regulations.